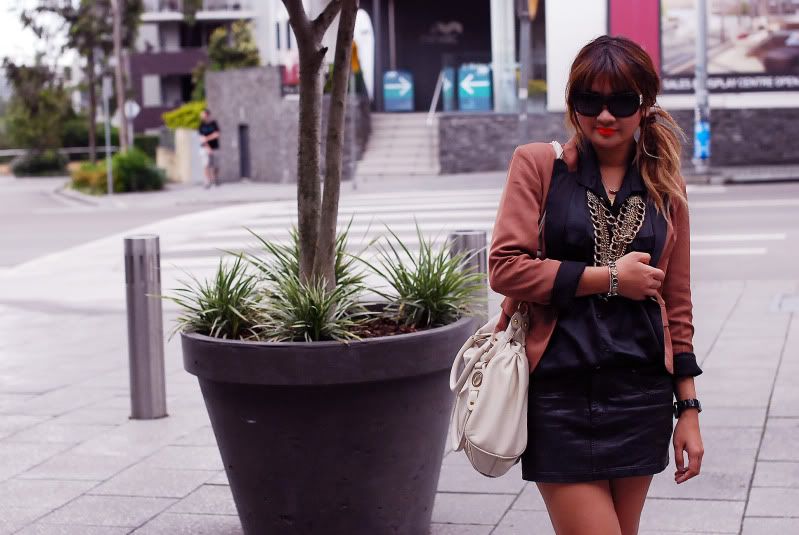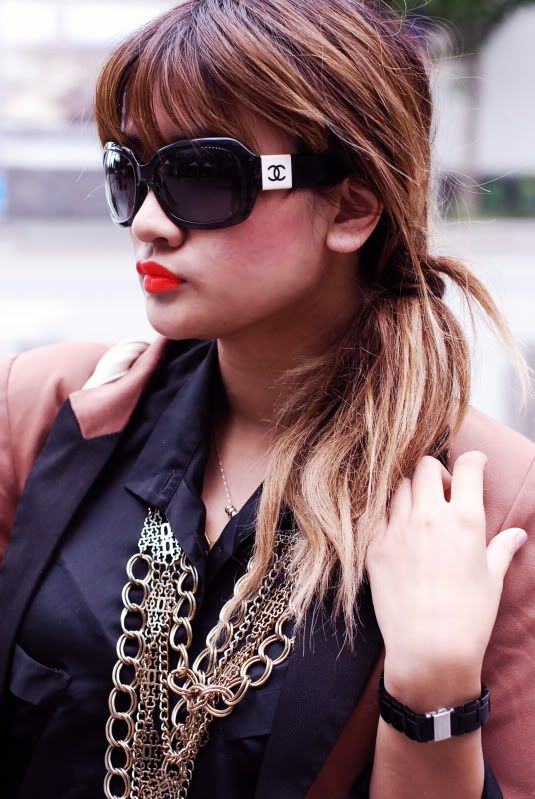 Chanel Sunglasses (visit OPSM for similar styles)
Into Fashion Blazer
Vintage silk shirt
Cashmere leather skirt (similar here)
I graduated from dealer school! I am now a certified Blackjack dealer. It's pretty cool. Even though I don't encourage heavy gambling (only $5 here or there is fine) I do find it fun to deal and to interact with patrons. The first time on the casino floor was freaky and I wanted to die on the inside and I especially wanted to faint after I handled my first $1000 chip, haha.
As well as dealing part-time I also am still blogging and interning with Morgan Joanel from Mojomade I am living a fulfilling life and it's becoming happier, especially since summer in Sydney is here and Christmas is around the corner!!
A perk of summer is that everyone wears fantastic sunglasses! I am so honored to be asked by OPSM to be a part of their OPSM Sunshine tour.
I will be joining their ice cream van on Thursday 15th December 2011 @ Wynyard Park Sydney and be giving styling tips to Sydney-siders on eye-wear. I love Ray-ban, Prada and Chanel sunglasses. But definitely my favorite are Ray-bans (even though today I gave my Chanel sunglasses a run). I always wear Ray-ban aviators! If you're around the area come say hi! :)

xx Natalie
Tweet