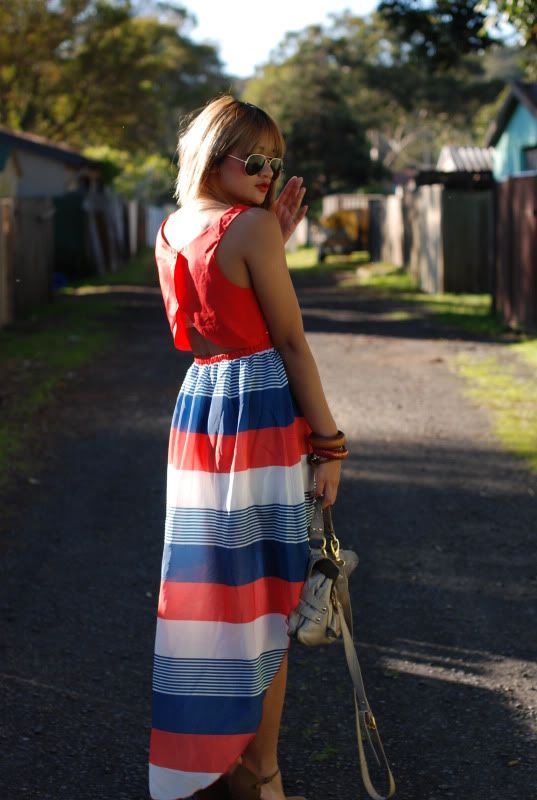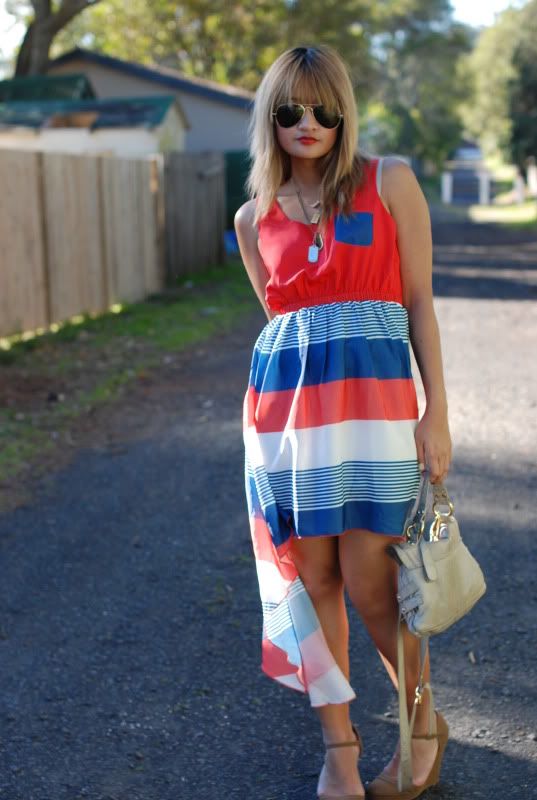 Christian Dior Lipstick
Diva Bracelets
Hi all! I would firstly like to say, Thank you so much for all the support. I am very grateful for all of you who understand my current work situation and support my resignation and decision. As some of you already know, I resigned from my current job this week (as an assistant fashion buyer).
This is one of the reasons why I haven't blogged as usual~ which is around 3~4 times a week. I've been so depressed lately that I for a while I lost my passion and wasn't myself, so I was wearing anything I found in my closet to work. Nothing blog-worthy all week.
This weekend however, I made a small roadtrip to Ettalong, for a dear friend of mine. It was her birthday, and having something fun to look forward to, seeing some pretty beaches brought me back to life. Friends, family, food and beautiful places are the key to forgetting your troubles, even for a few hours.
I wore this beautiful stripe dress yesterday, from an Australian brand/supplier, Alive Girl. They do fantastic unique pieces. Wearing this made me feel so French (because of the colours) but also, feel very summery, because of the cut and floaty fabric. One day, I might start selling some of the clothing I wear online, as I've been getting lots of questions about where to buy the unique garments I wear. Watch this space. An online store may be opened soon, for you wonderful followers :)
xx Natalie
Don't forget to vote for me :) Click below, thanks again!!