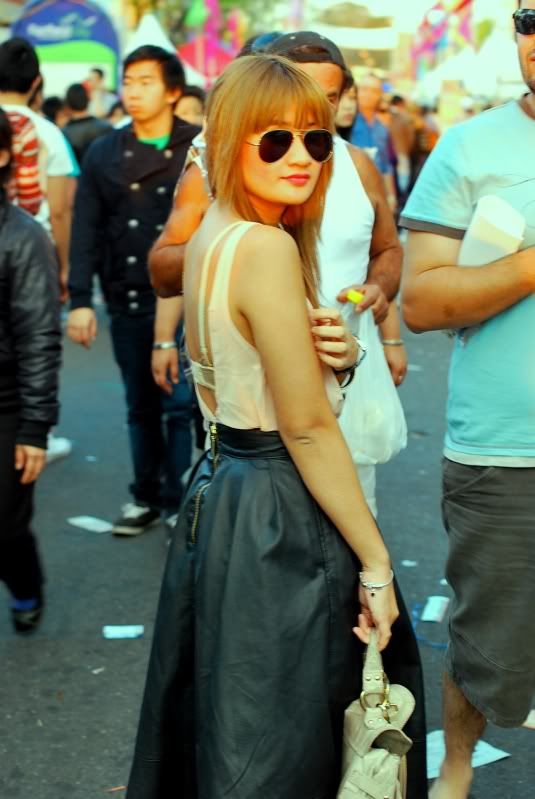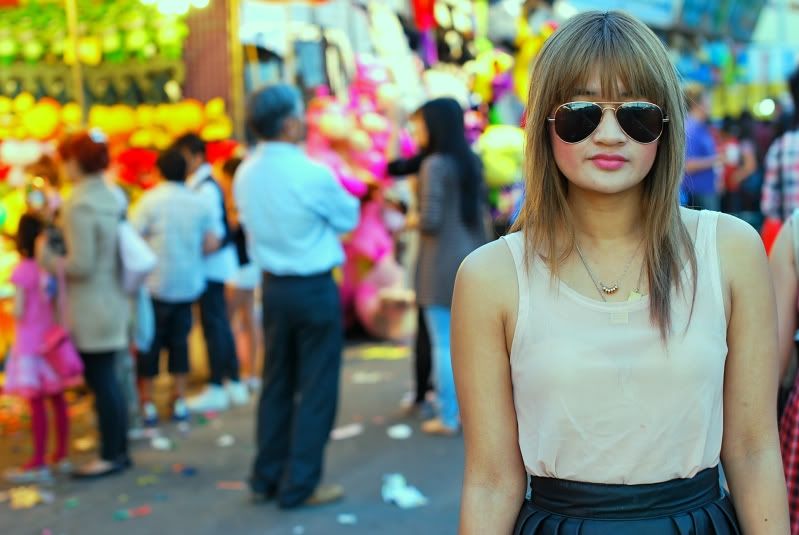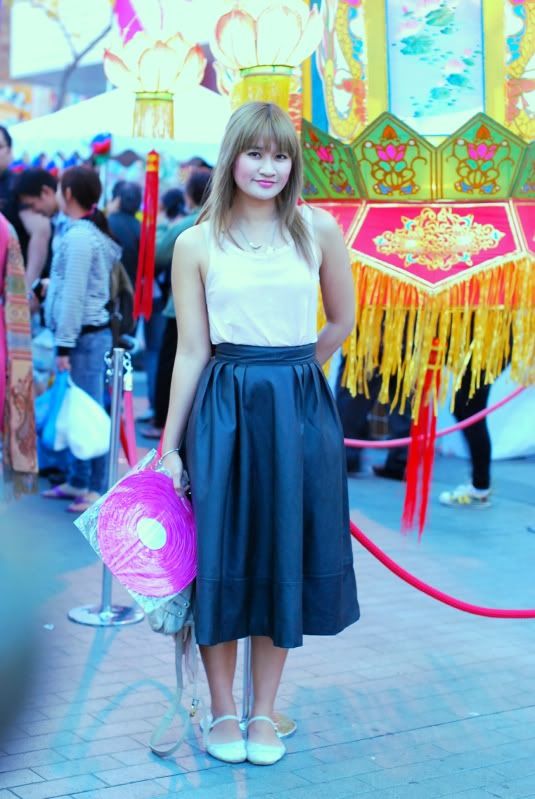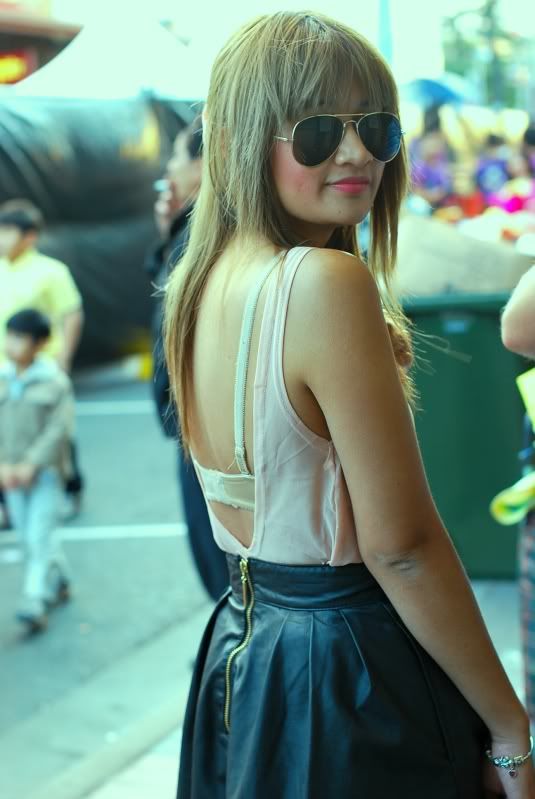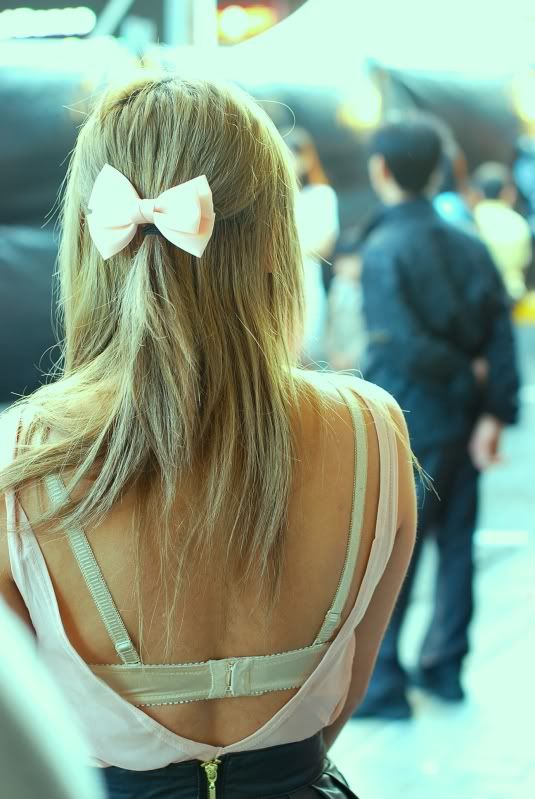 Topshop 'Brighton Rock' lipstick
Hi all! Hope you are all doing well. Thank you for all the sweetest comments, it really makes my day. Always in the process of visiting everyone's blogs, but I am getting there!
Today, I roamed the streets of Cabramatta. It's the moon festival this weekend, and I
visit every year. I'm not very sure about the history of the moon festival, but I do know, its a big event in Sydney, especially in Cabramatta. The town's streets close off, and massive spinning rides get set up, food stalls start cooking pork and noodles, stages are set up, and masses of entertainers and lion dancers fill the stage. Its quite awesome.
Today I'm wearing my favourite skirt, its my leather one from H&M. I love it, and now I'm starting to think I'm a extreme re-wearer. I've worn this skirt maybe 3 times now on my blog. I've teamed it with a backless slit top, because even though the leather in my outfit can be seen as sexy, the length isn't. Are there items in your wardrobe you like to wear over and over again?
Also, there are only a few weeks left in the "We love Wool" campaign, please remember to vote for me!!
Have a great weekend!
xx Natalie
Tweet