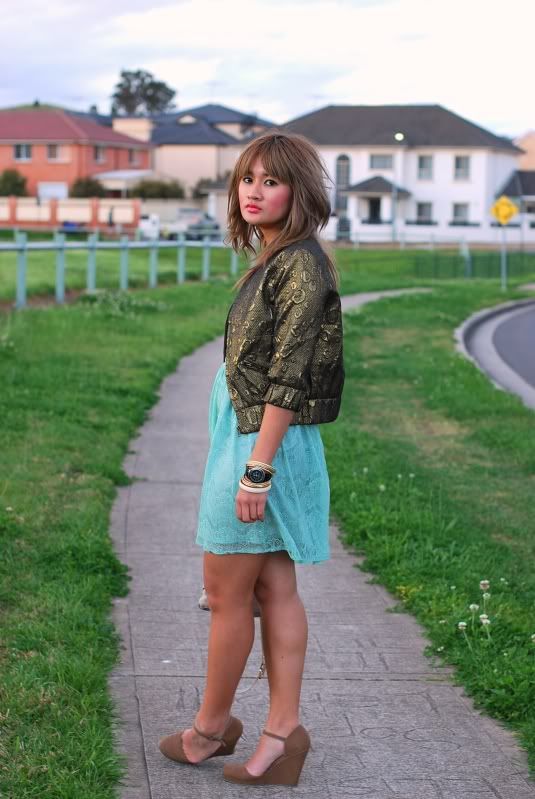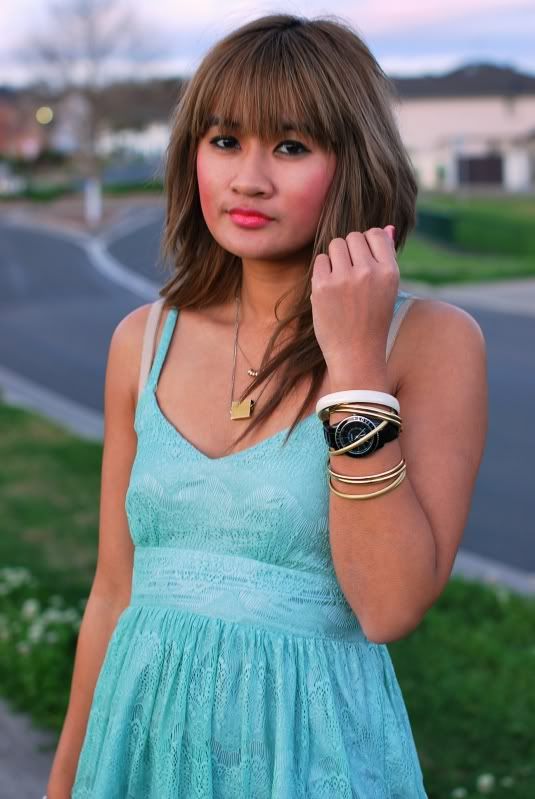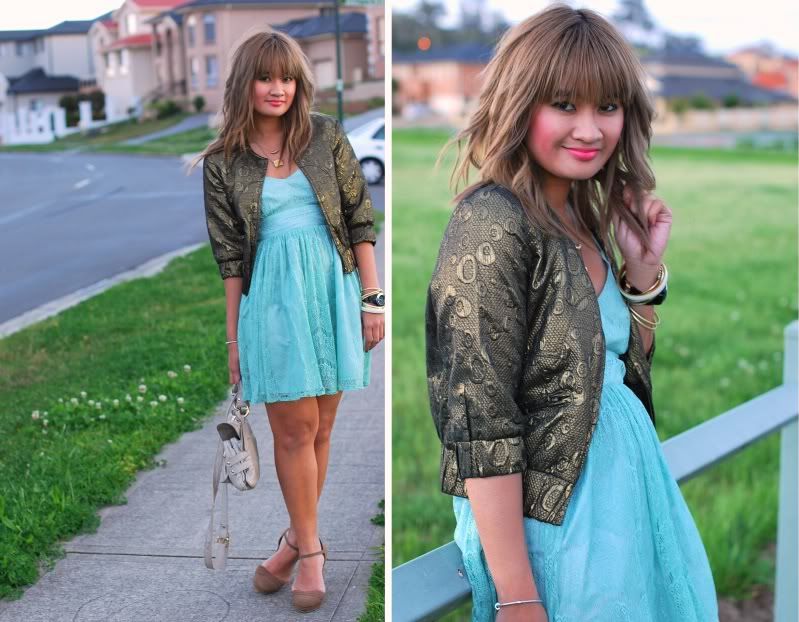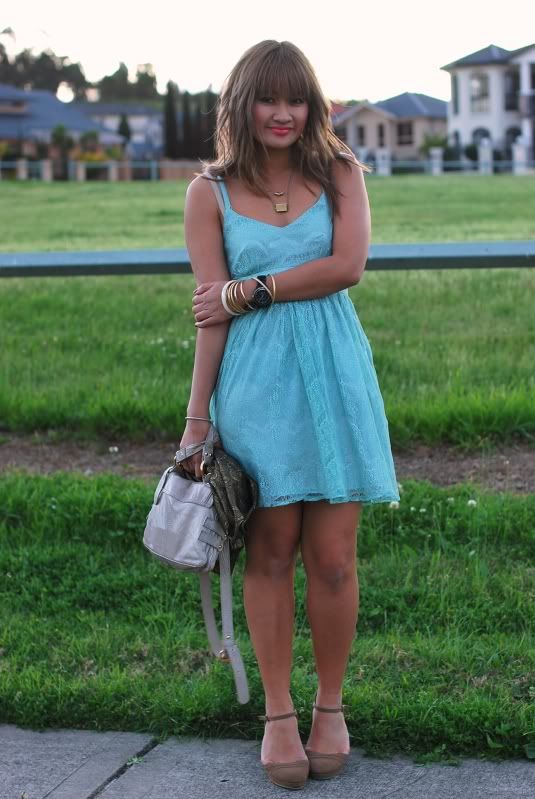 Paper Scissors lace dress (find similar here)
Topshop bag
Revlon "apricot blaise" lipstick
Hi all! Please please forgive me. I haven't' been visiting anyone's blog over the past few days because I've been busy. Fighting with my current phone company. Three network. Grrr
I received a text from Three stating that my bill was climbing to $629 AUD because of using data not included in my cap. I was super annoyed, because I had a plan that consisted of a 1.5GB data plan with unlimited facebook twitter, foursquare etc.
So when I called the customer service line, they told me I'm on 3.2GB, exceeding my data limit by miles, and only after 3 weeks. So I started to fight with the poor little man. In the end, it couldn't be resolved because I will get billed by 12th September. And to top it off, I used to work for Three as a sales person for 9 months in 2009. So even more annoyed! There is no way I could've gone over 1.5GB on my tiny little iphone!
Anyways, I can't get onto my phone as much as I could, and I'm not on my desktop as often as I can be. But I will continue to be a lady, wearing my most ladylike dress around, even in my fighting mode. I love the colour, its beautiful. Hope you've been having a better week than I have~! I will visit everyone's blog now!
P.S Please note, my GFC (Google friend connect) has not been working properly, if I said I've followed but you can't see my thumbnail, let me know! I'll try to follow your blog again!