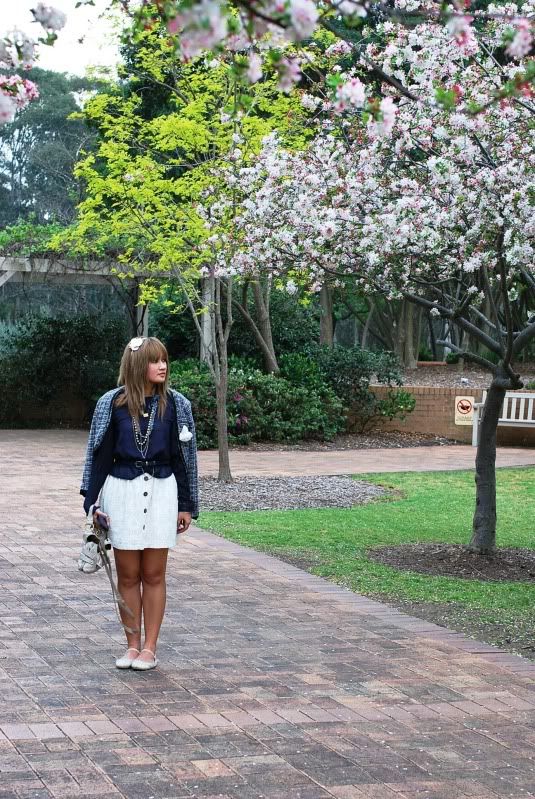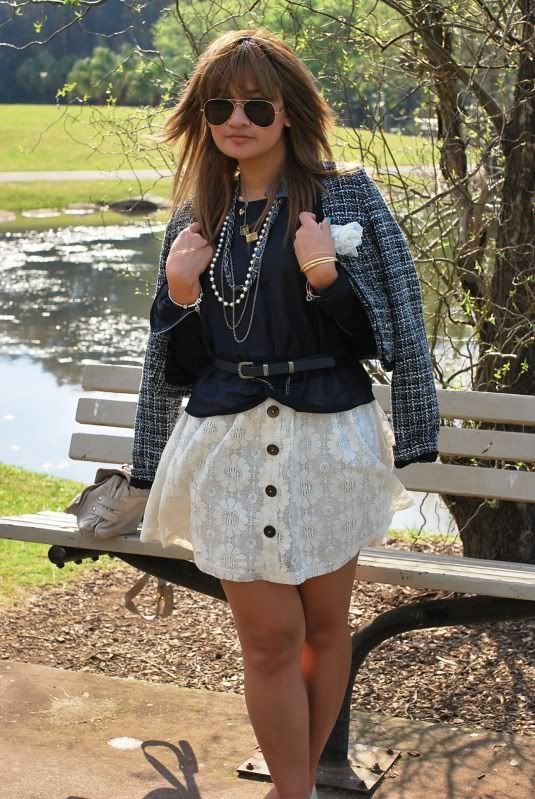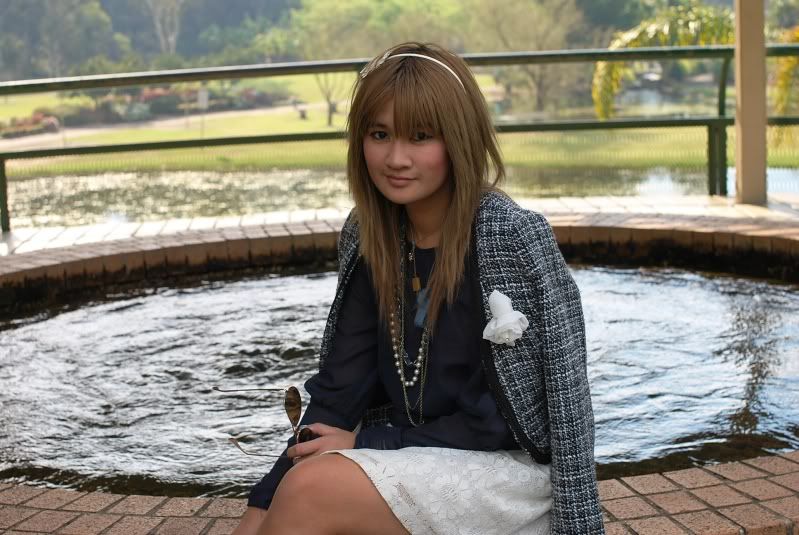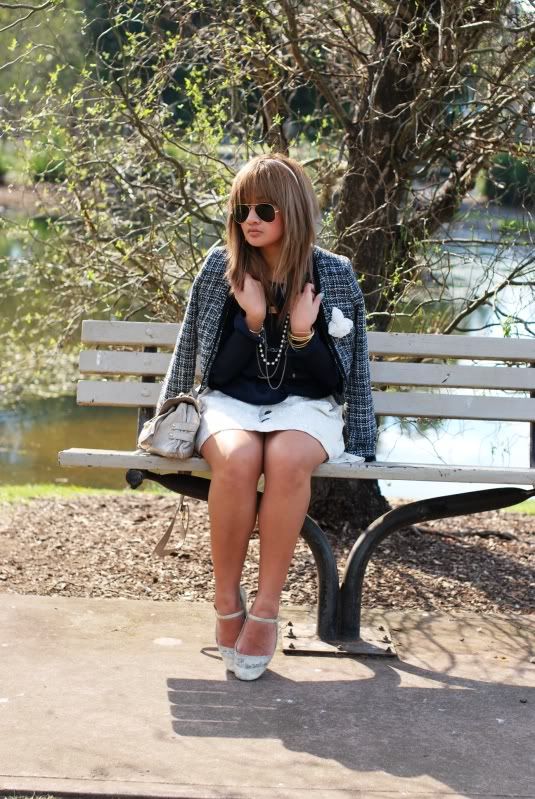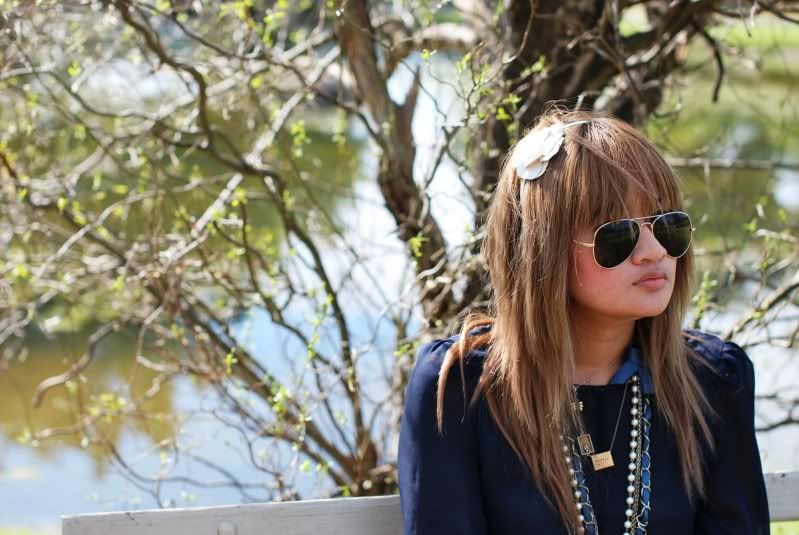 Blue chiffon top (similar here): Lovely girl
Lace skirt (similar here): Thrifted
Ballet flats: Topshop
Hi all! Hope all is well. I've been busy studying for my green P's test here. In Sydney, to get a full driving license, we have to do many driving tests and hazard tests and it takes a full 3 years to get to that final stage in driving. But nonetheless, I've been reading all the sweet comments from you guys and I'm loving them! Thanks for all of the lovely comments, and the comments for my dog! Luna also thanks you.
Today, I went to a great park in Doonside (Sydney), its called Nurragingy Park. One of my favorite things to do is have park picnics, especially in one that has feature gardens. There is something just so peaceful and romantic about it, I even witnessed a wedding by the lake, and witnessed another bride and groom taking some wedding photos near the cherry blossoms.
During my break from employment, I try to think about what I want to do in the future. At the moment, the fashion industry in Sydney is suffering, and there is always alot of stress that comes with it. I'm hoping for a successful career change, maybe into hospitality, like bar-tending. Always wanted to be a travel-around-the-world bar-tender, and at 24 I think I'm still young enough to do it. Wish me luck!
xx Natalie
P.S I'm absolutely loving these
shoes
, I want them so much! Topshop I love you...
Tweet