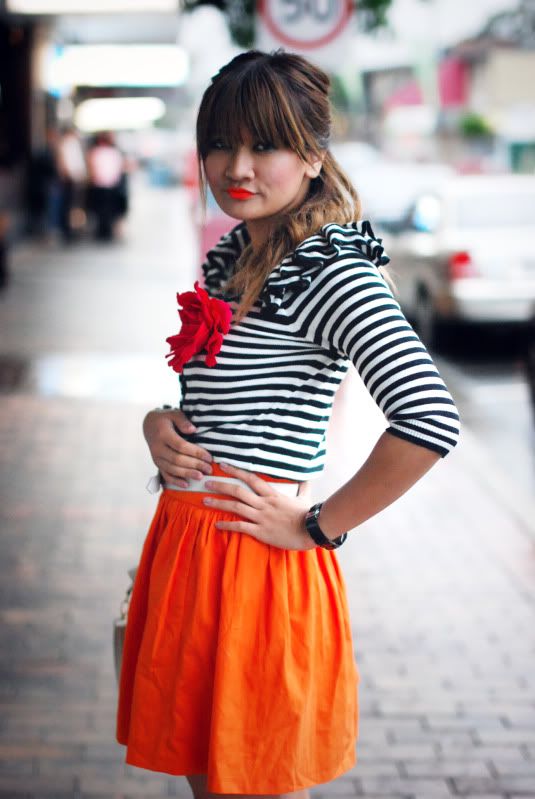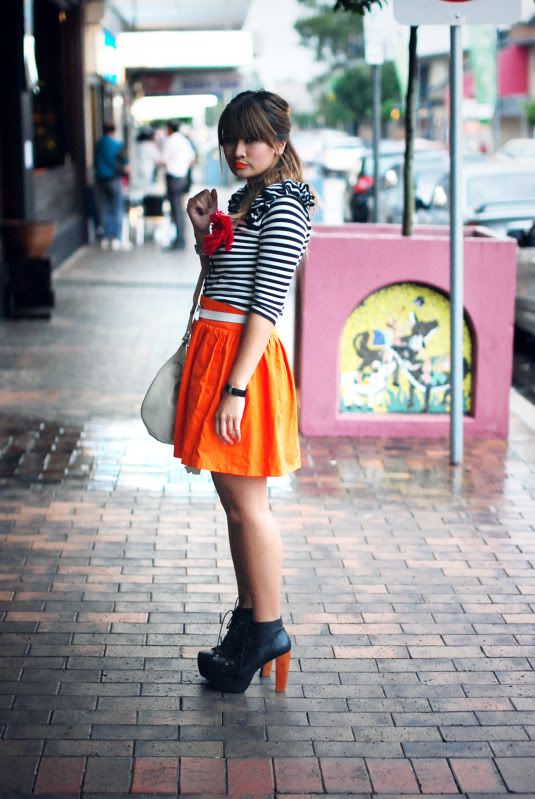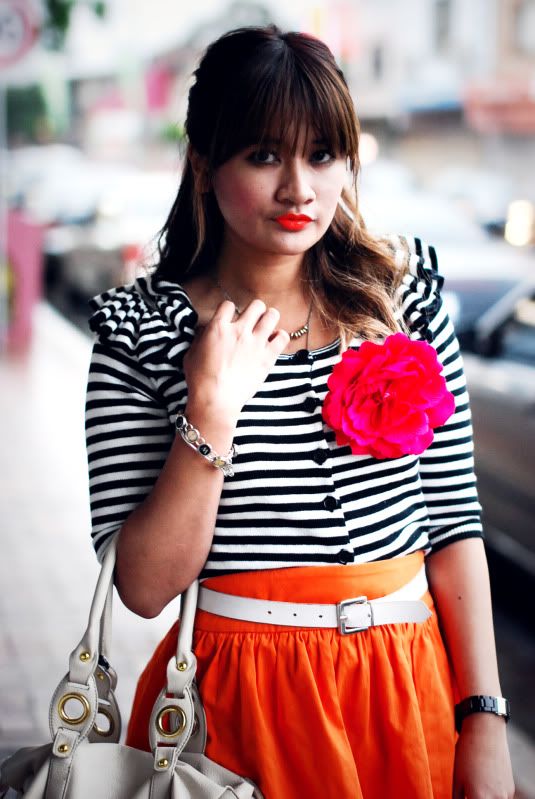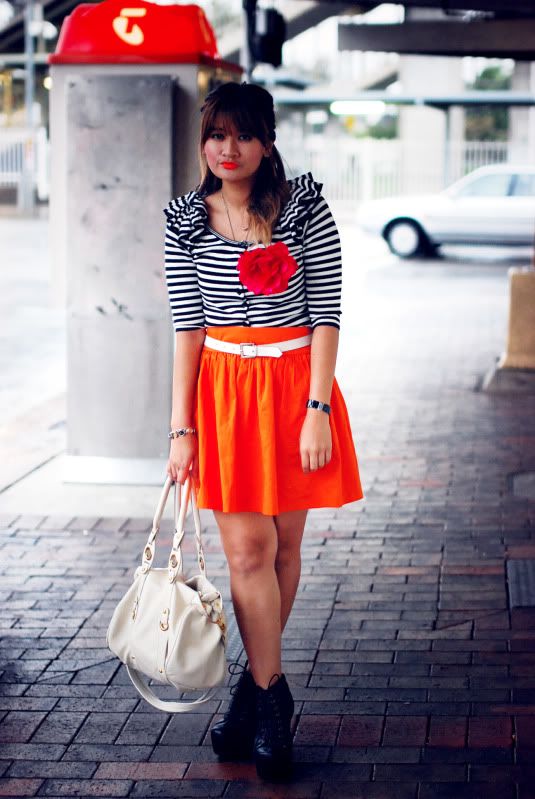 Sportsgirl floral brooch
Zara skirt (similar here)
I've had an eventful week, I graduated from my dealer school and am now certified to run a Blackjack game (oh my!) had my Staff Christmas Party, my graduation party, my friends catch-up dinners, and also got SO sick the following days after...
I was sick in bed this week, probably due to my graduation party drinks, my Saturday night drinks, then my Sunday staff party drinks.. all that drinking made my body shut down.
I promised a lot more consistent blogging, but I think I was pushing my body too far!
Luckily I'm better today to take some photos. I went to my boyfriend's work Christmas Party but I was smart enough to say no to drinks.
I wore a pretty perfume you can buy from Stanwells called 'Ligea' by Carthusia. It smells really feminine and with a hint of mandarin and rose.
If you like my girly outfit today, I highly recommend the Ligea perfume if you're a girly girl ;)
I'm wearing a bright Zara skirt and contrasted it with stripes and added more colour with my lipstick and flowers! I love dressing according to my mood!
ALSO, I'll be @ Wynyard Park, Sydney this Thursday 15th December between 12.30PM to 5PM on OPSM's Sunshine Tour. I'll be there discussing sunglasses (mostly Ray-bans!!) with Sydney-siders and sharing my styling tips. Come visit me and say hi! :)

xx Natalie


Tweet