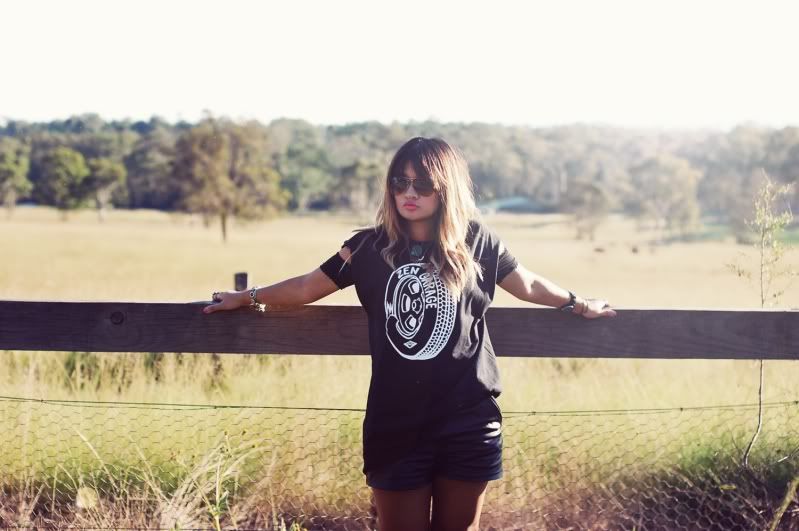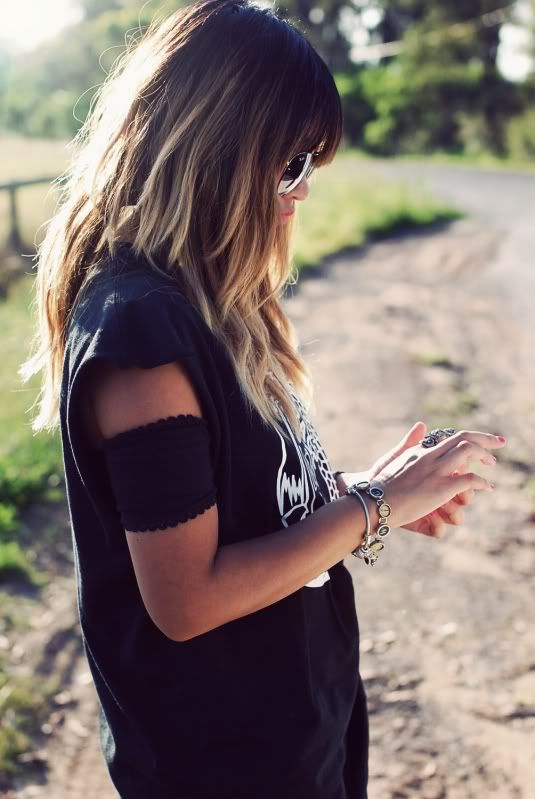 I will admit I am not much of a car person, but I like a good oversize tee when I see one. I picked this up from
Zen Garage
, a Sydney based automobile lifestyle shop a friend of mine runs. It's a great online and offline community space where car and bike lovers drop in to hang out, showcase cars and to discuss their latest car and bike finds.
I took home a mens tee extra large size intending to wear it like a dress with tiny shorts underneath. So I hacked the sleeves off using my knife surely thinking I was so bad-ass for doing it.
In the spirit of
Zen Garage
, I road-tripped along the Australian countryside and found a peaceful spot as the sun was beginning to set. I love the dry Australian grass that grows across these dirt roads, and how wide the fields are as they are framed by this mouldy fence. Being here is a great runaway from my everyday life.
xx Natalie
Tweet