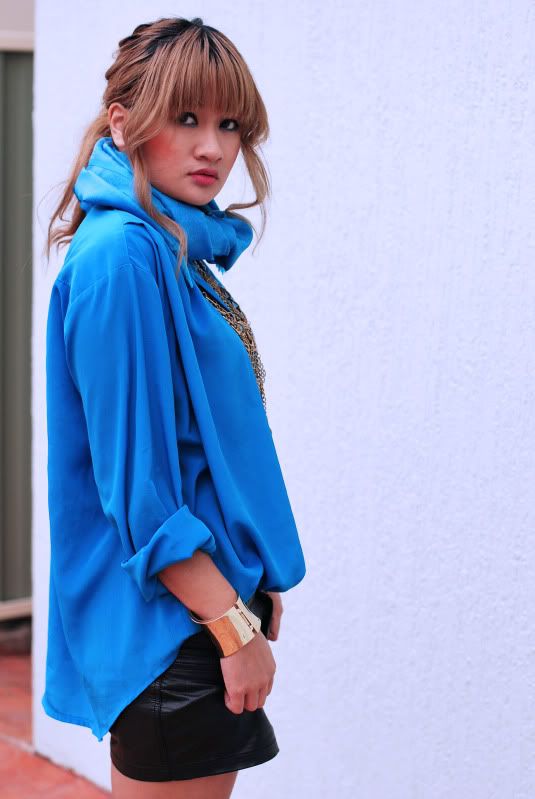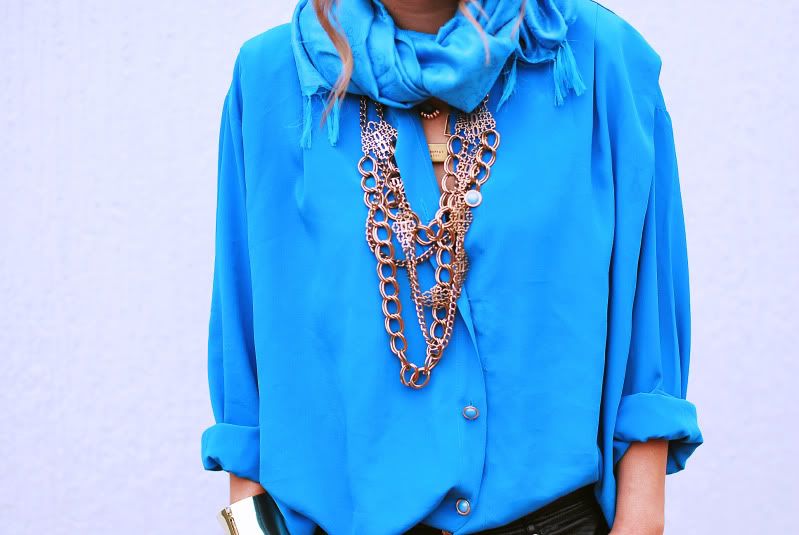 Vintage blue shirt (very similar here)
Cashmere leather skirt (very similar here)
Indian silk scarf (similar here)

Hi all! Thank you so much for every sweet comment, I loved them all. I am still visiting back all blogs to leave many thank you messages and gratitude for the support.
My first giveaway has now ended, and the winner has been generated. But I won't reveal that until my next post, as I am waiting on the lucky girl, plus three others to send me some information.
Tonight, I'm wearing a bold and beautiful outfit, and to be honest, I was inspired by Atlantic-Pacific's older outfits, where she was bold enough to do one colour palette! Bee has been a great inspiration to me, but I definitely can't wear some of her outfits head to toe, because it just isn't my style. That's the fun of fashion - picking and choosing your items and mixing it up to create outfits of your own.
I like to toughen up my looks, so I paired it with a leather mini skirt and a beautiful Lita boots, and added some gold chains for a point of focus.
It's Saturday evening here, and I'm ready to hit the town. Have a fantastic weekend everyone!
Tweet