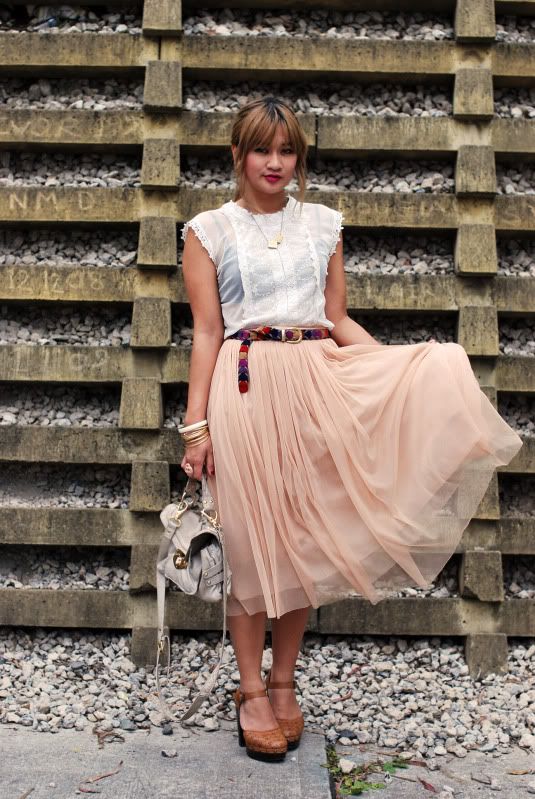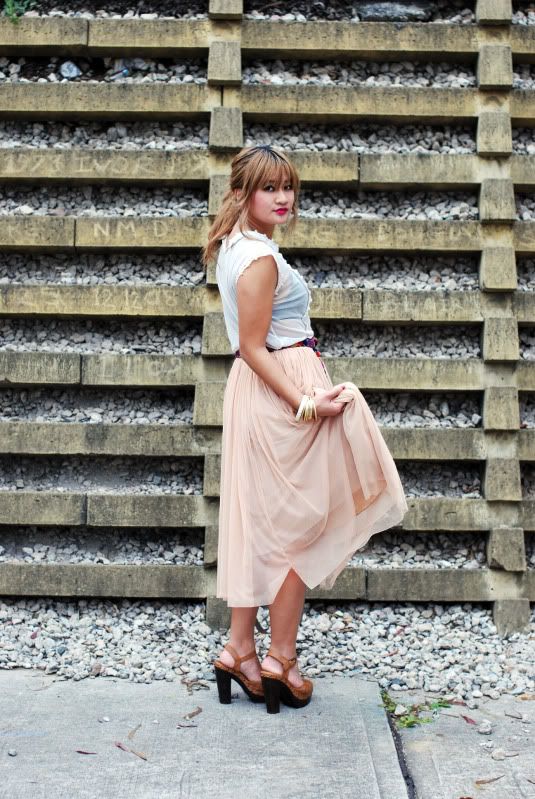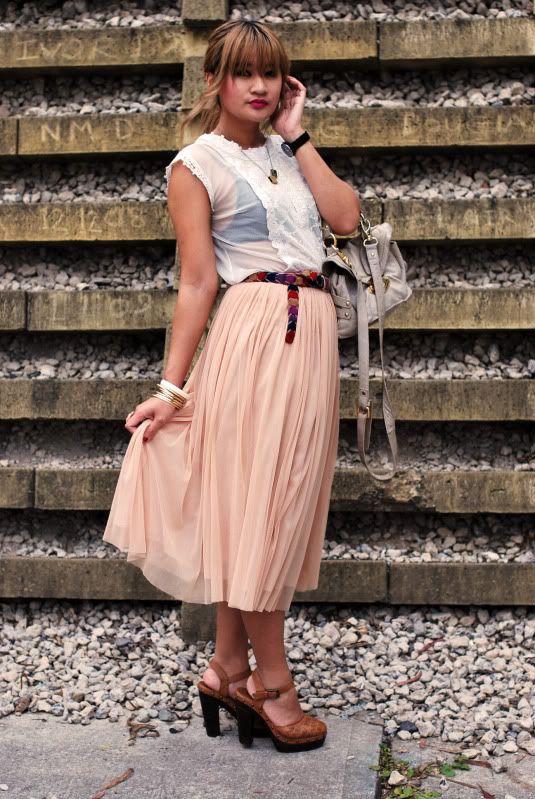 Chicabooti lace top (similar here)
Millions & Billions mesh skirt (similar here)
Sportsgirl belt
Forever 21 clogs
MAC 'Girl about town' lipstick
Hi all! Hope all is well. I've been reading up on my Facebook page and been getting some great comments and also been getting many emails for my give-away! If you'd like to enter my O'clock giveaway, click here. Good luck! The draw ends this week!
I've had a crazy weekend this week, I'm so tired and actually not concentrating really well while I write this..... but, this is an outfit I wore yesterday, after yum-cha with my friends (a weekly routine) but after a bad call from a potential employee, I actually got really sad about my life and went out drinking and dancing at Oxford street and at an club event called "WOW".
Please forgive me for lack of writing, but on another note, this is one of my favorite skirts, its a stunning color and really pretty shape. I feel pretty in it.
Don't forget to enter my give-away! Just click "like" on my Facebook page, enter your blog link and name to win!
Good luck!