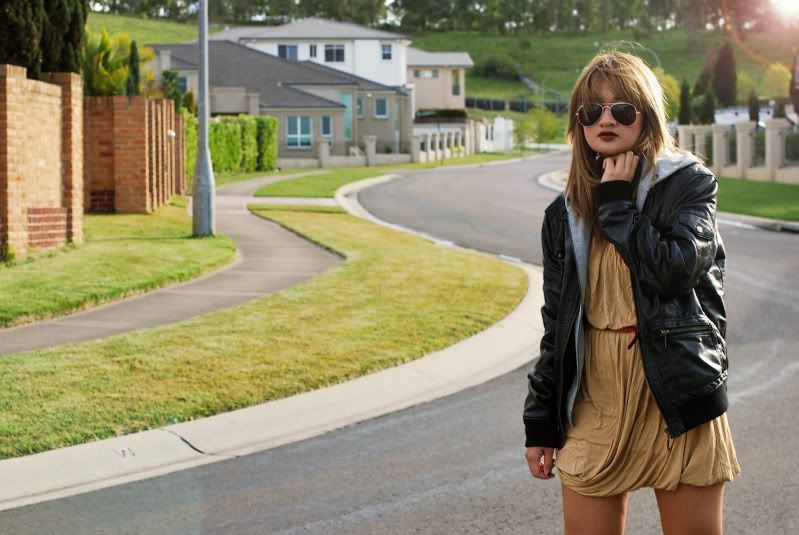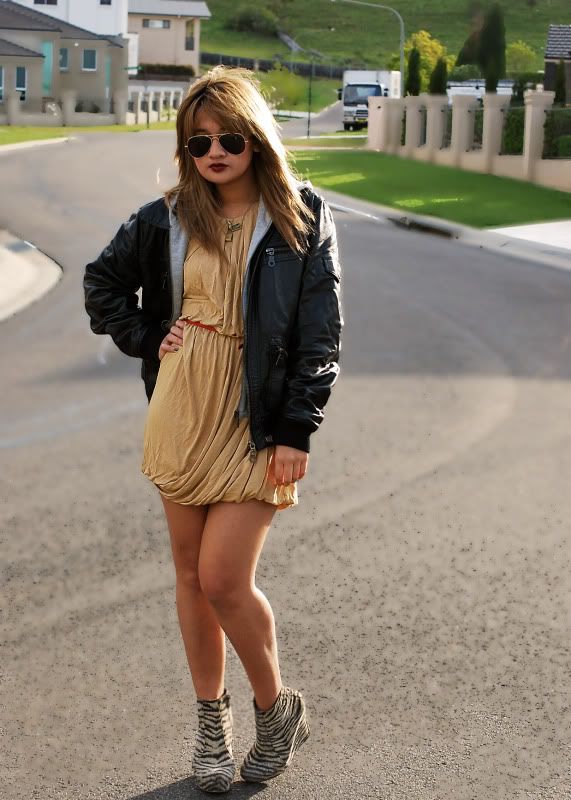 H&M draped dress (similar here)
Henleys Mens Leather Jacket w/ hoodie attached (found here)
Sportsgirl wedges (similar here)
Hi all! Thanks all for the greatest comments in my last post. Alot of you seem to have assumed the guy in my last post is my boyfriend. He isn't, he's my best friend, and bats.. for the other.. team.. so I hope there won't be any more confusion, haha.

My real boyfriend's name is Hughie, and he is the sweetest guy ever. He takes my photos for me, and is always reading my blog, and loves my looks! I've attached an old photo of him and myself (with my original hair colour!) when we first went to the BDO (Big Day out) music festival. We bonded over watching The Temper Trap, Lily Allen and Muse playing live.
Today, I stole his leather jacket with hoodie and wore it because it was quite windy, and I found I looked like I was a chick with a bad attitude. I paired it with my animal wedges, and dark red lipstick.
Walking through the suburbs makes me think about The Lonely Island's 'We Kill U' film-clip, which is a satirical clip and song about gangstas and their style, and mottos. Quite hilarious!
Have a good week everyone! It's Monday :(
xx Natalie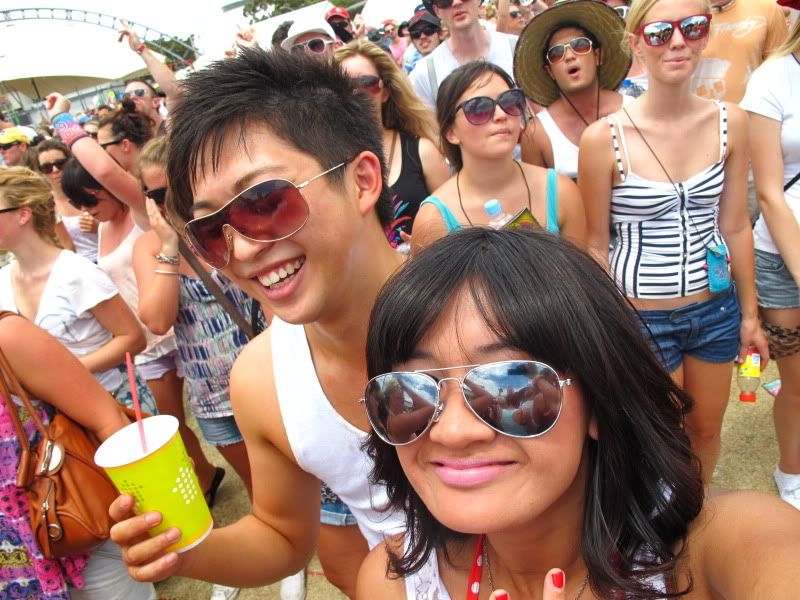 Me and my boyfriend Hughie (in my original hair colour!)
Tweet