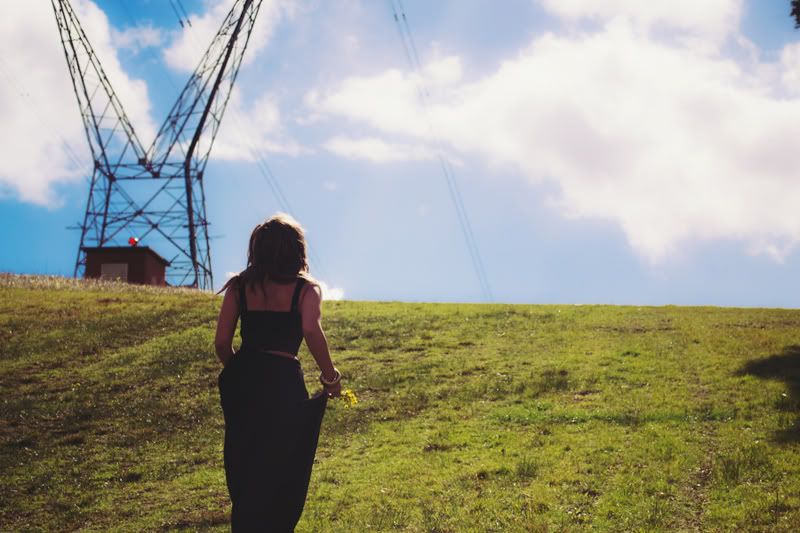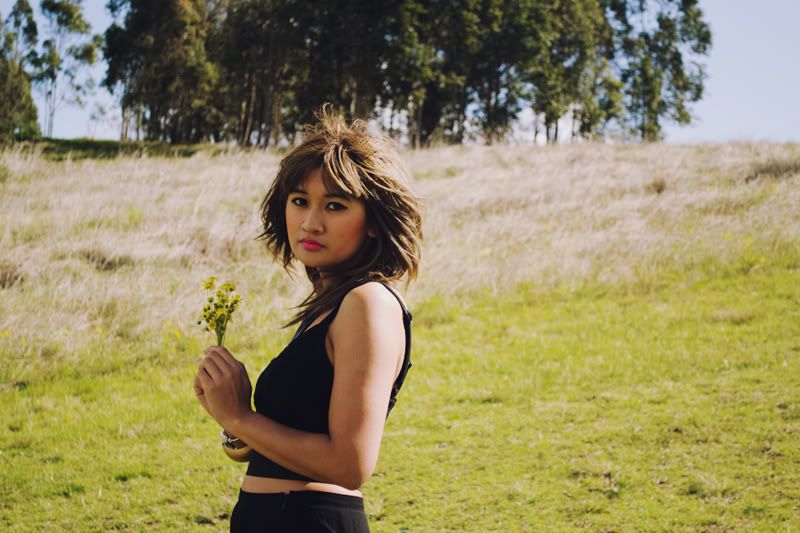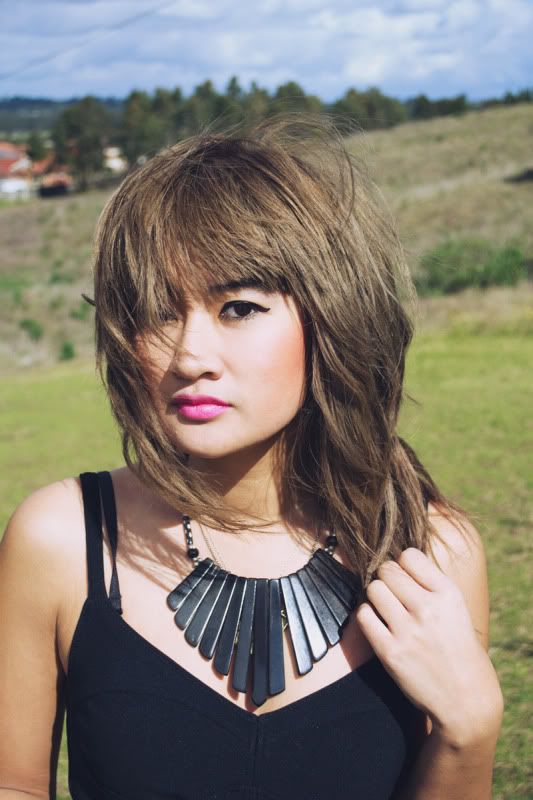 Revlon "Orchid Bleach" lipstick
Hi all! Thank you again and again and again, for all the sweet comments you have left me on my last blog post. Alot of you love my unexpected clash of colours, and embrace me with open arms. Thanks!!
I am now in the process of visiting all of your blogs!
This post, is a very special post. I was contacted by local blogger/photographer
Nusardel Oshana, writer of Mint Maison , and he wanted to take some photos of me for my next blog post. I was very much honored so we took to a local pretty hill and he took some stunning photos. Nusardel is a very talented photographer, he knows of things better than I do, and he thinks of details such as lighting and shadows.
For my outfit, I wore a cropped bodycon top, and wore my favourite maxi skirt. As I wore all black, I added a dash of colour with a bright pink lipstick. Luckily it was windy this day, and the way my maxi skirt floated and swept across the floor really helped give the photos movement and energy.
Thank you Nusardel for the fantastic photos! Don't forget to check out his blog here, and his Flickr account here.
xx Natalie