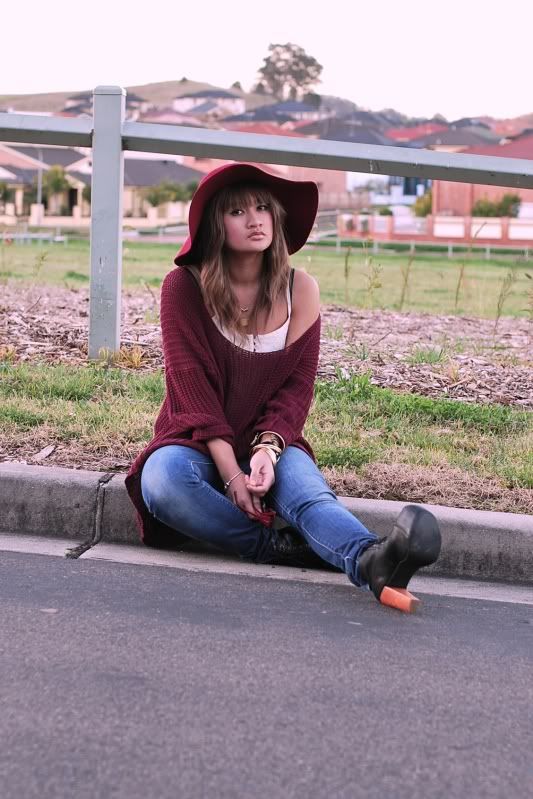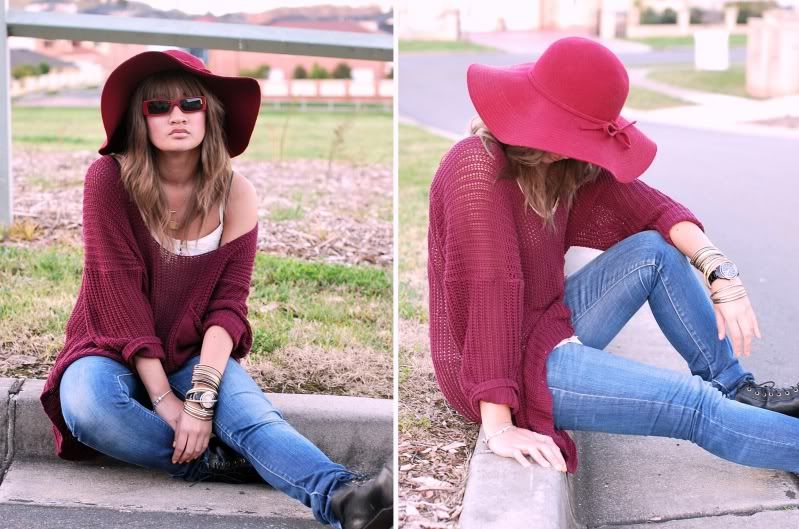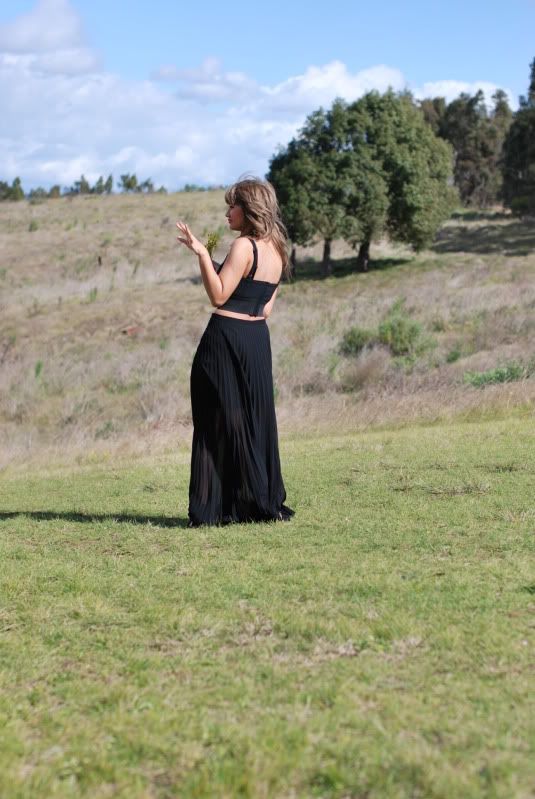 Hi all! I hope you've all been well. I've been so stoked reading all the sweet comments from my last post. It was very special post for me and I'm glad you guys were able to see that. Again thanks to Nursadel for the great photography!

Today, I'm in a more laid-back look, as you know I can't dress up all the time! I will freeze to death in the winter here in Sydney, haha. For the past week (of unemployment), I've been a housewife, cleaning and cooking, and looking after my dogs. I spend my nights with my boyfriend, after he finishes work. Its so relaxing, I have to say. For months I was the one working extra hard and my boyfriend being the stay-at-home man, so its so fun to get the roles reversed.
I don't often wear jeans, I'm more of a dress wearing sort of girl, but sometimes you need to just want to walk out the house without the worry of the wind flipping up the hem lines. I love the shades of red I'm rocking as well, great for the winter here.
I leave you with some behind the scenes photos taken by my boyfriend on my last shoot!
Enjoy!!
xx Natalie
Tweet