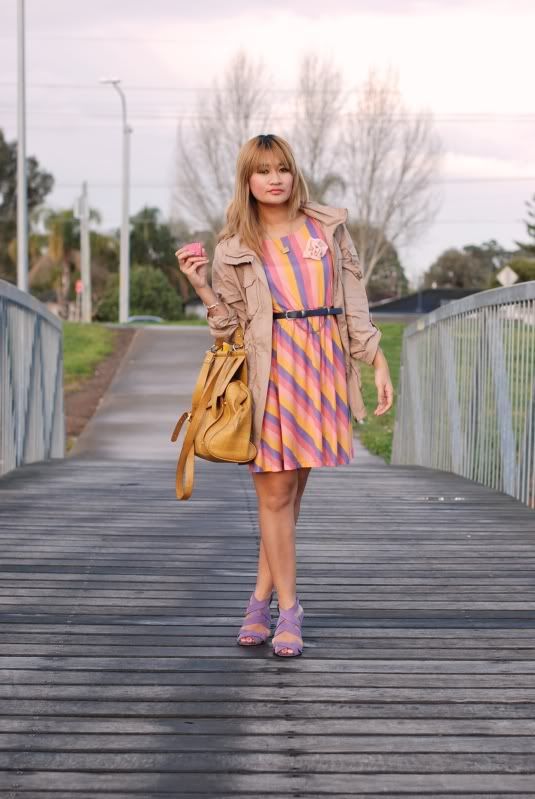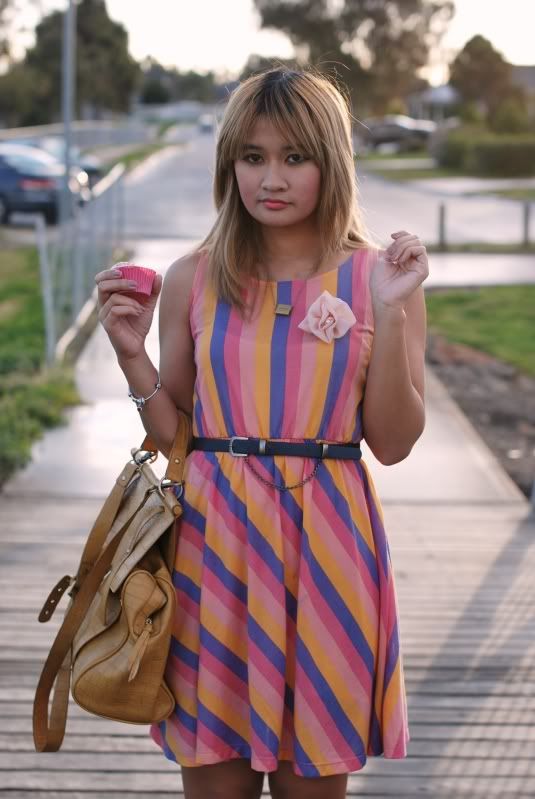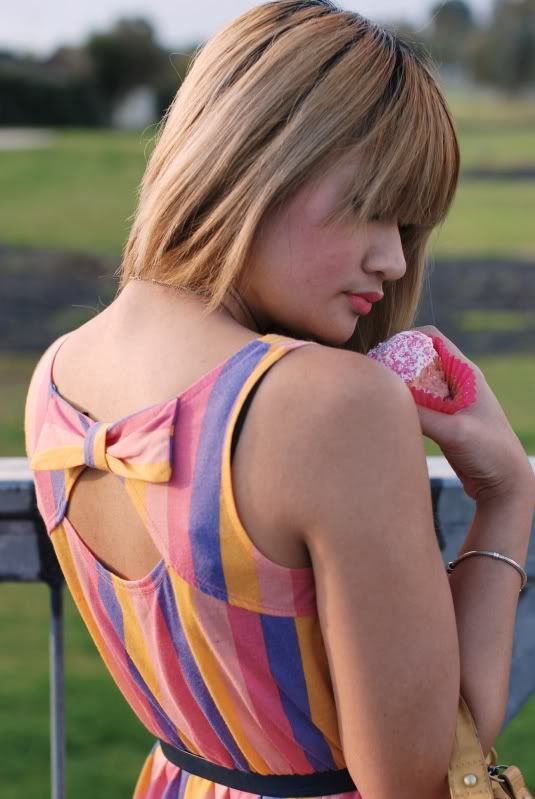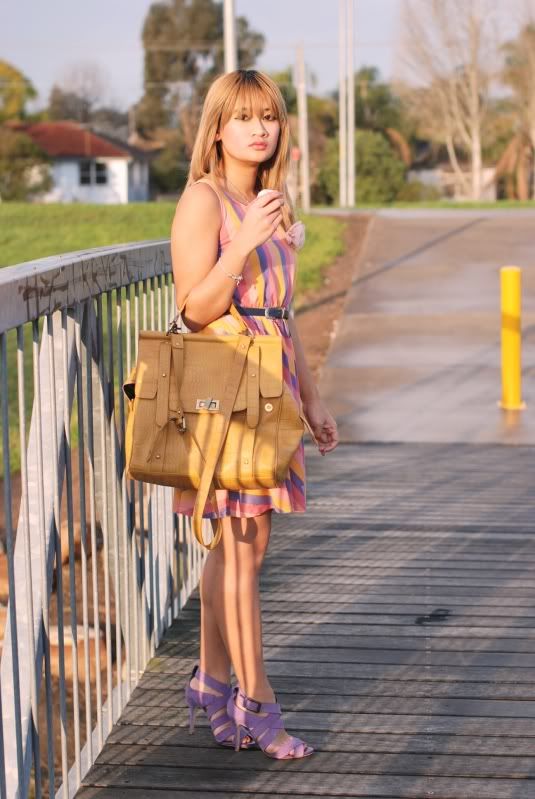 Navy Belt (from Europe)
Asos Bag
Flower Corsage (a gift)
Revlon Blase Apricot lipstick
Hi all! Thank you all on your sweet comments on my last post, on food. It was my first "non-fashion" post, so I was nervously biting my nails waiting for your feedback. Turns out, everyone seems to love food as much as me! So I'm happy to announce, food posts will become monthly regulars here on Lucy and the Runaways!
My co-worker had her birthday recently so I decided to bake her some strawberry cupcakes complete with vanilla icing and sprinkles. I have resigned but I still had to give my 2 weeks notice, so I thought it would be a nicer gesture to make something from the heart.
I'm not a very experienced cook, but I do dabble in it once in a while. I enjoy cooking my Japanese Curry (its my favourite dish) and I love to cook desserts off Bakerella or Jamie Oliver. I think my boyfriend enjoys my cooking or is just a fantastic liar. I hope it's not the latter.
What are your favourite dishes to cook? Any suggestions?
So here I am, eating my leftover cupcake from my co-worker's batch. I think the wrapper matches my dress perfectly! This dress is such a sweet one, the colours and bow details are so cute. I attached a flower corsage to make my outfit even more pretty. I felt like a lady from the 1950's taking an innocent afternoon stroll in the park.
Next post will be a collection of my best looks from the previous month July, as a good sum-up of my looks for my new followers. Stayed tuned!
xx Natalie