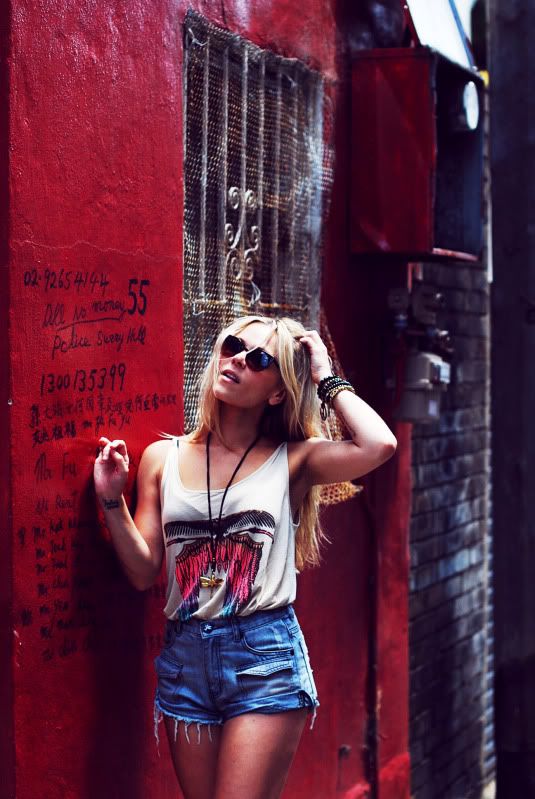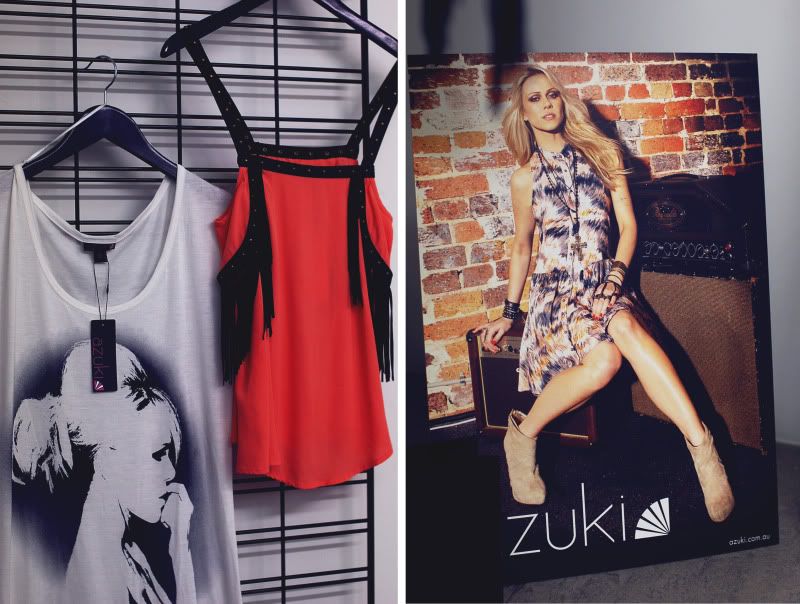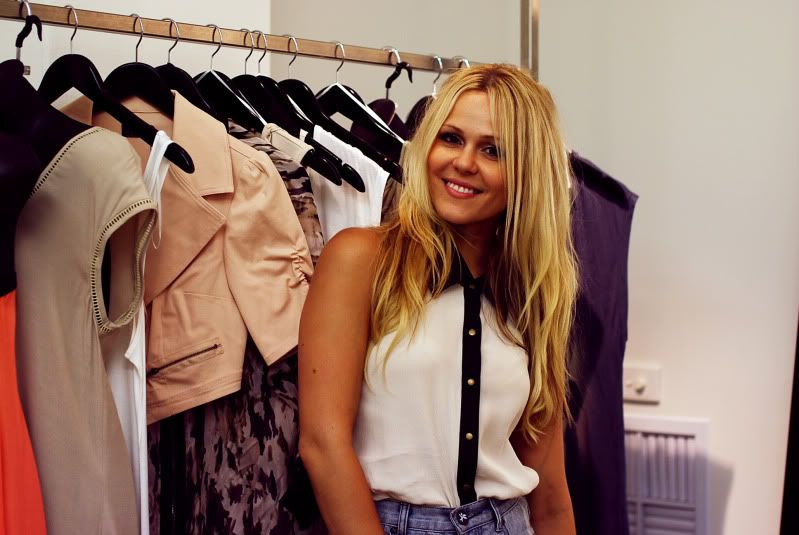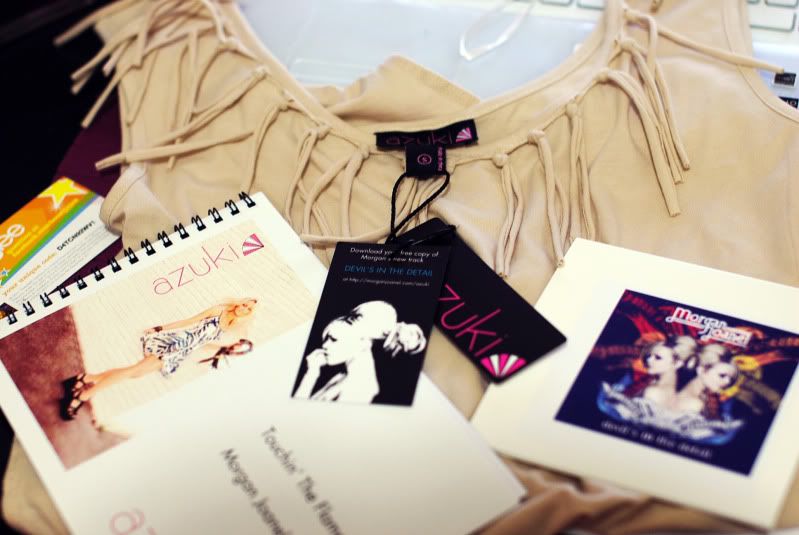 Check out Morgan's blog here
Check out Morgan's video clip 'Devil's in the Details'
here
It's not often I blog purely about special events - but I just couldn't resist this opportunity. As some of you may remember I was unemployed for a while after my job in the fashion industry. Well good news everyone, I've officially become one of them "slashies", that is someone who doesn't just have one occupation. I'm now a blogger/fashion blogger intern/casino dealer!
I've recently started interning with Morgan Joanel from
Mojomade
, also another awesome 'slashie' - Musician/blogger/fashion designer/model/Artist/beautiful/adorable/pretty etc etc and it's been lots of fun so far. Today I was invited to a press release for a collection she designed for
Azuki
(brand founded by
Wish
) and the pieces are full of rock-star attitude, beautiful detail and stunning fabrics. There is fringing, hand-drawn prints, studs and leather. It's perfect for summer festivals, for layering, casual weekends or just a gal who loves to stand out.
I was fortunate to also receive a gift-bag, which included a beautiful beautiful leotard (which I will wear soon!) an
Azuki
style lookbook showcasing her entire collection and a CD with Morgan's beautiful music
'Devil's in the Details' song
. I am super excited to start working again ( I also have four weeks full time training for Casino dealer soon, yikes!) and to find my life rolling forward again.
Check out Morgan's blog here
Check out Morgan's video clip 'Devil's in the Details'
here
Much love ~
Tweet