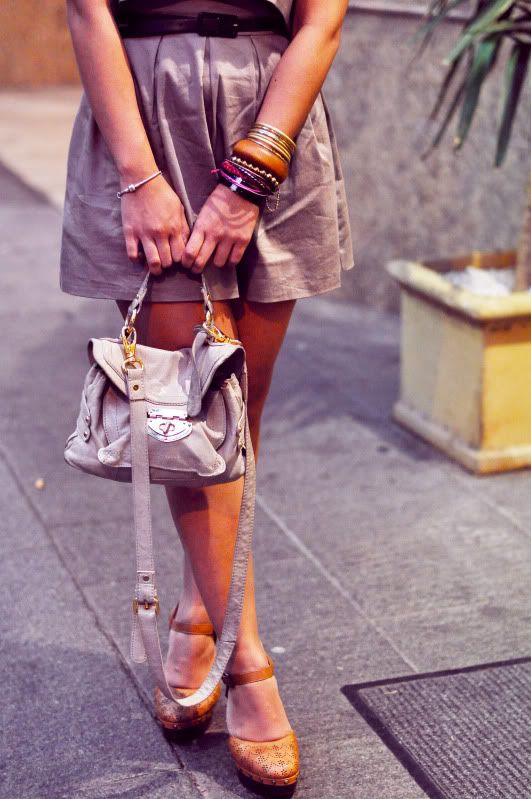 Sportsgirl flower corsage (similar here)
Forever 21 clogs
I don't often go to the city to take some photos, but as Sydney's weather warms up, and daylight savings come about (sun sets at 7.30PM now yay), its easy to find you spend your dusky-light evenings window shopping and strutting in heels.
I was invited out by a dear friend of mine Betty, from Betty's Bites
to eat at a birthday dinner in a Japanese place called Waguya, we ate lots of seaweed salad, takoyaki, chicken karage and green tea lattes, and burned it off by climbing concrete hills in my heels.
Tonight, I'm wearing a petite Asos dress with an opening at the back, and added a flower power pop and some bright lipstick. I also find myself loving my dip dyed hair more and more, when I walk by my reflection, I want it to blow dramatically when the breeze visits and pretend I'm in a shampoo commercial.
But I'm most excited about tomorrow, I'm going to meet Morgan again from Mojomade, she has a fantastic blog where she posts about her designs, looks and music. She has a Betts shoe give-away going on, I swear you will love these shoes (who doesn't love Orange?) and if you don't enter than you must be one of those poor few souls who have flat feet and can't wear heels :(
Much love~
xx Natalie
Tweet