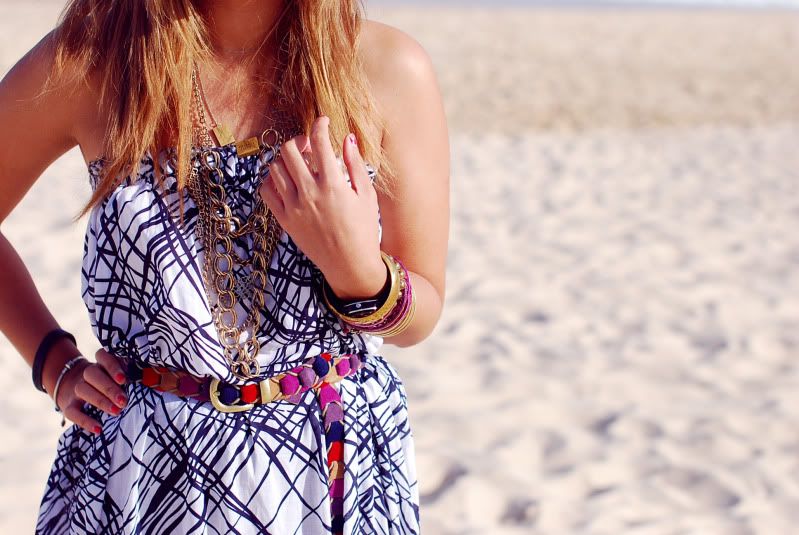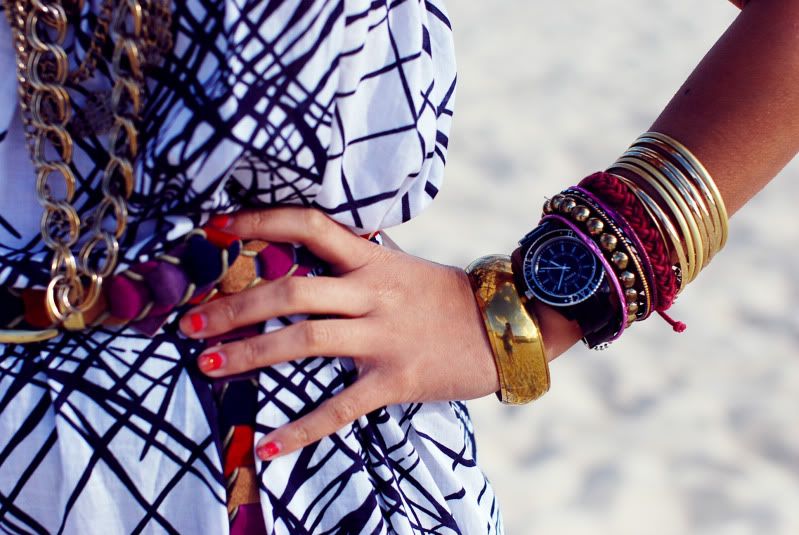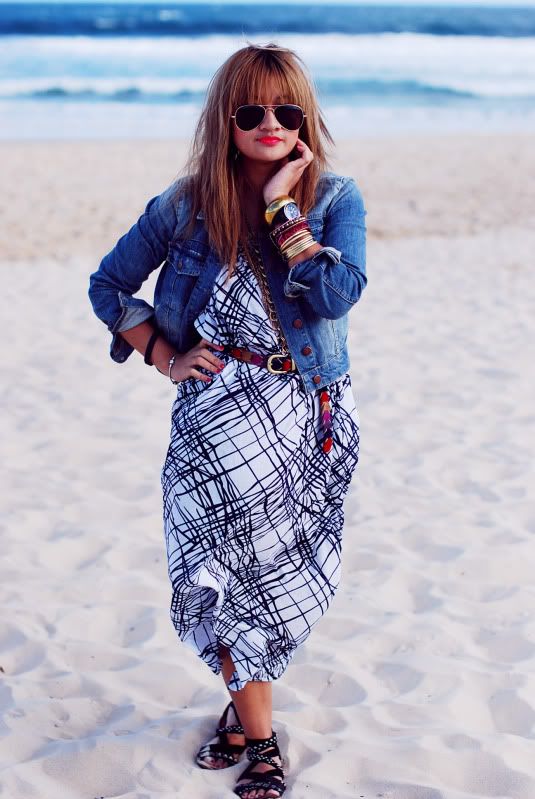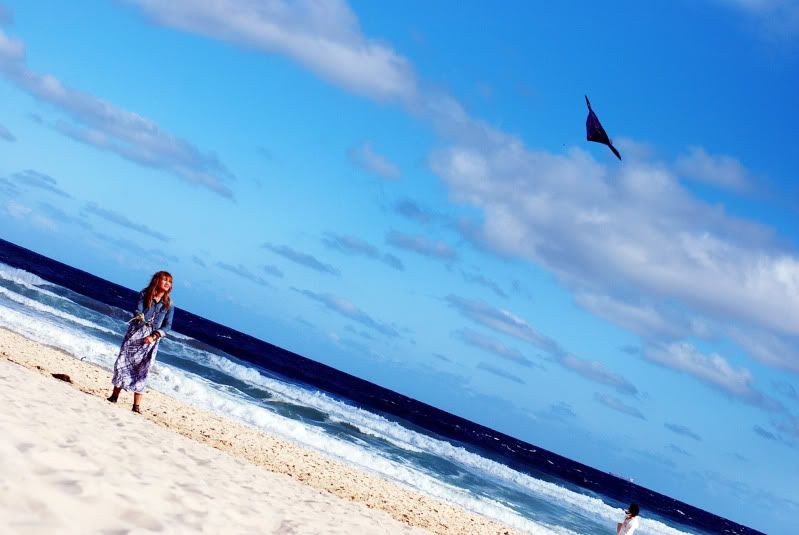 DIY maxi skirt worn as a dress
Wittner Sandals (similar here)
Sportsgirl belt (similar here)
Hi all, I hope everyone has been great. I'm going to keep this post short, because I was abit unhappy and heartbroken today. So when I'm unhappy I tend to turn to music, TV, food and reading....
-Music (The Beatles and playing piano)
-TV (Glee and How I met your Mother)
-Food (Ice cream and Pizza)
-Reading ('One Day' book)
....this is what I did today.
Yesterday, I was in a happier mood though because I was at the beach, beautiful famous Bondi Beach until 7PM and I was flying a kite. Love flying a kite, reminds me of a kid :)
This is my outfit from yesterday, I made this skirt myself (worn as a dress though) and it's so cool to the touch and the print is a favourite of mine.
What do you guys do when you're unhappy?
Let me know, enlighten me...!
xx Natalie
Tweet