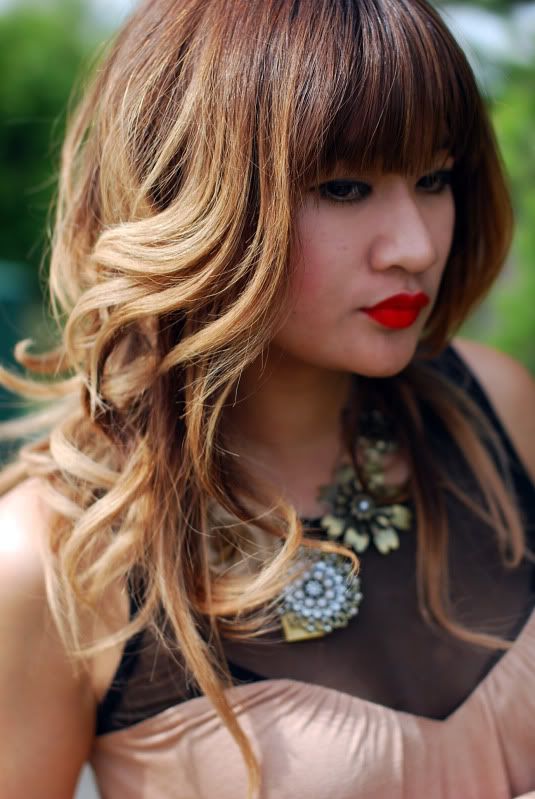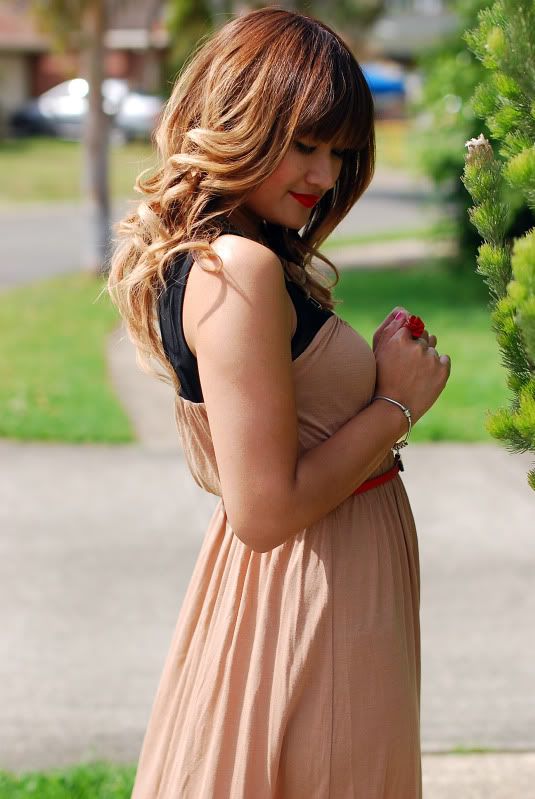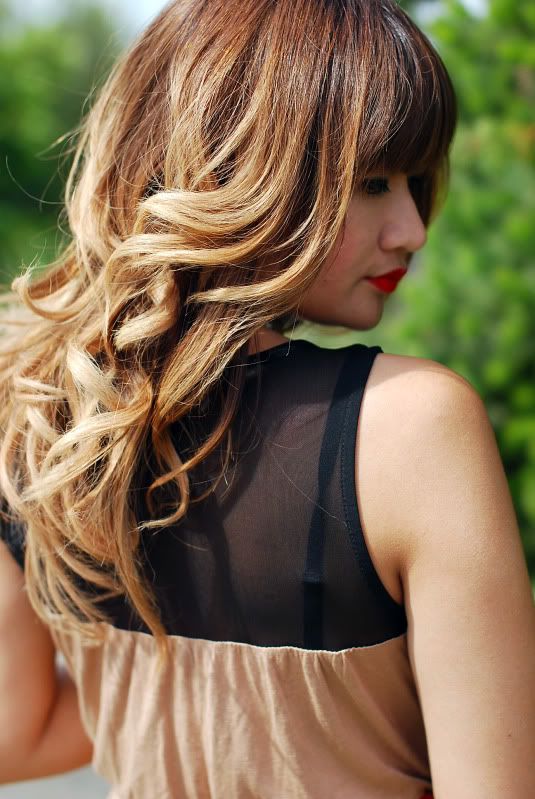 Tutorial on DIY dip-dyed hair (rainbow pinks and purples) here on Mojomade
Forever 21 Wedges (similar here)
There is nothing better than getting your hair done, especially as a new 'pick me up'. I was blonde for around 9 months now, but I decided for a change, especially since I was sick of having high contrasting roots.
However I couldn't let go of my blonde days completely, I was inspired by Drew Barrymore's Dip Dyed Hair (must Google it!) and I was captivated by her hair, it graduated from dark to light so beautifully.
My new hair is called Balayage or Dip Dyed hair, its a chocolate brown at top, then it blends to a light chestnut brown to an almost platinum blonde at the tips. This is across all of my hair except for my fringe. Then the hairdressers finished it off with 'GHD' curls, using a wide curling iron to get my pretty curls.
Thank you to Marissa from Wetherill Park's Illusions Hairdressers for giving me a self-confidence boost and fantastic hair. If you want an amazing tutorial on DIY dip-dyed hair (like awesome rainbow colours pinks purples) visit Morgan's Mojomade blog here!
Do you guys like my hair? :)
xx Natalie
Tweet