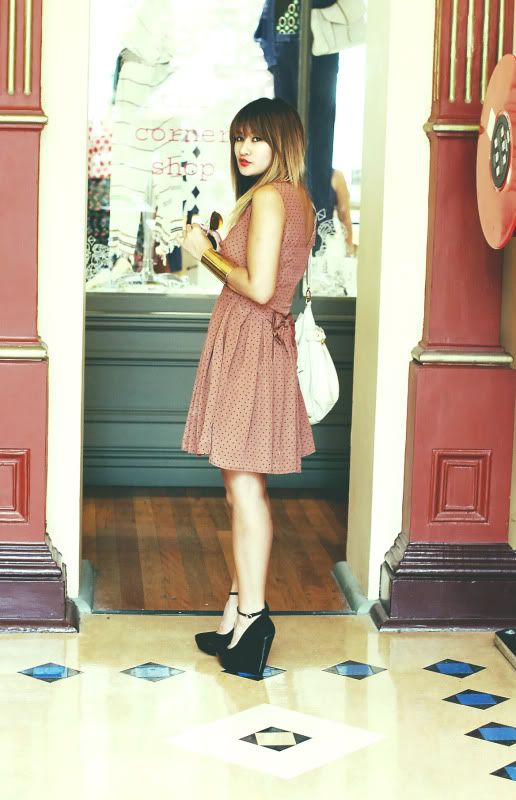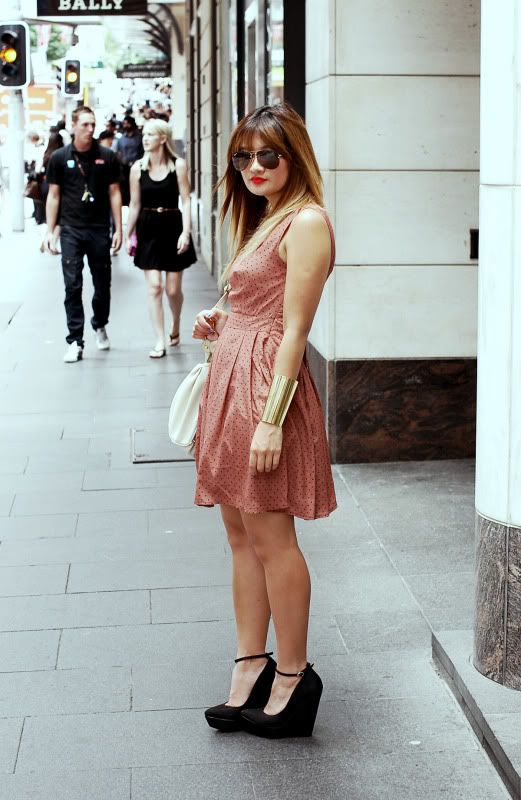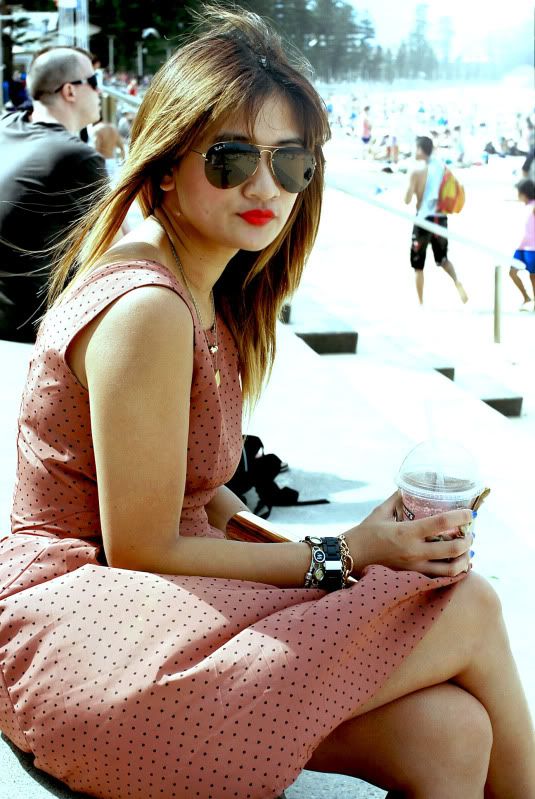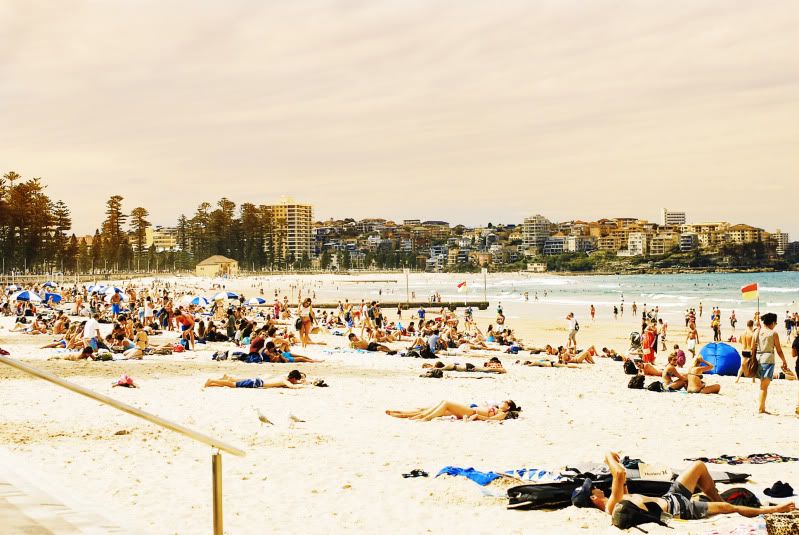 Ray-ban Aviators thanks to OPSM, Asos heart-print dress (buy it here), Topshop wedges (buy it here), Chanel #64 lipstick (buy it here), Miss Selfridge cuff (buy it here), Asos spikes bracelet
Ahhhhhh, the beach. The beauty about being a part time dealer at the casino means I get to enjoy days like this on the weekdays. Of course I work night shifts and weekends, but I work less days because of my high pay rate. 6 months ago, when I worked in fashion design for 2 years, I worked 9am straight through to 6pm (or 7PM, 8PM, 9PM........ or midnight) and still only got a capped pay check. But now, I get paid on an hourly basis and work less days and thus have more free time.
I spent my free time (my 4th day off in a row now) taking the infamous ferry to Manly Beach from Circular Quay. Boy, its a beautiful trip. You are treated to a peaceful 20 minute ride facing the grande Sydney Harbour bridge, the cliffs, the Opera house and the ferry docks onto the beach itself. Me and a bestie cozied into the Manly shops, soaked up the sun at Manly beach and ate Ben & Jerry's. A very very peaceful afternoon.
Days like this don't come often enough so I am very grateful for it.
Of course, here is another reminder about my makeup giveaway. Like or share my facebook page and you get an entry! MAC, Chanel and Napoleon Perdis makeup on offer!
Much love~
xx Natalie
Tweet