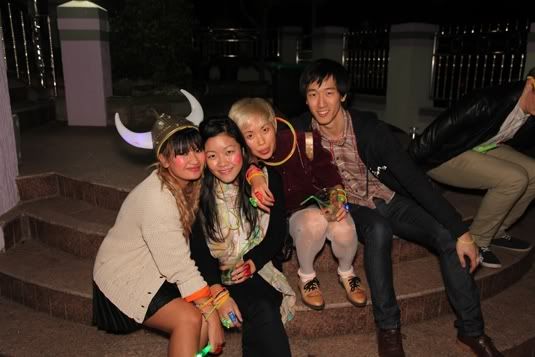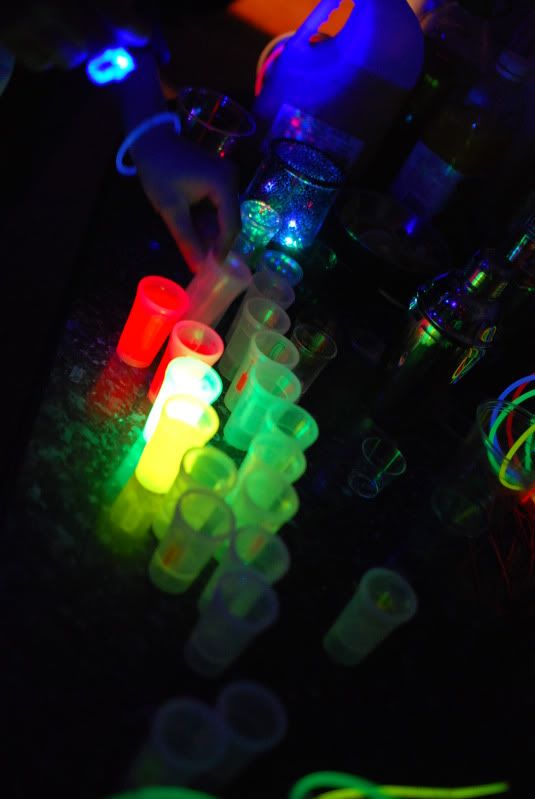 Glow in the Dark shot glasses
Glow stick ball
Me and my boyfriend
Wearing: Boohoo Alice Cropped cardigan; Bling & Chic Queen skirt via Beginning Boutique ; Zara T-shirt (customised); Sportsgirl Petra wedges
Its a week late but here are some of the photos from my 25th Birthday Party I co-hosted with my boyfriend. It was a glow in the dark (blacklight) party - we hired UV lights, lasers, smoke machines and bought 500 glowsticks, pens, paint and rings. It was a fun and super messy night.
Margaret
,
Romi
and
Jacquii
were there so it made my night grande. You can view the rest of the photos here on
Facebook
; but just warning you there are alot of face pulling, photo bombing and unfocused eyes in the photos.
xx Natalie
Tweet