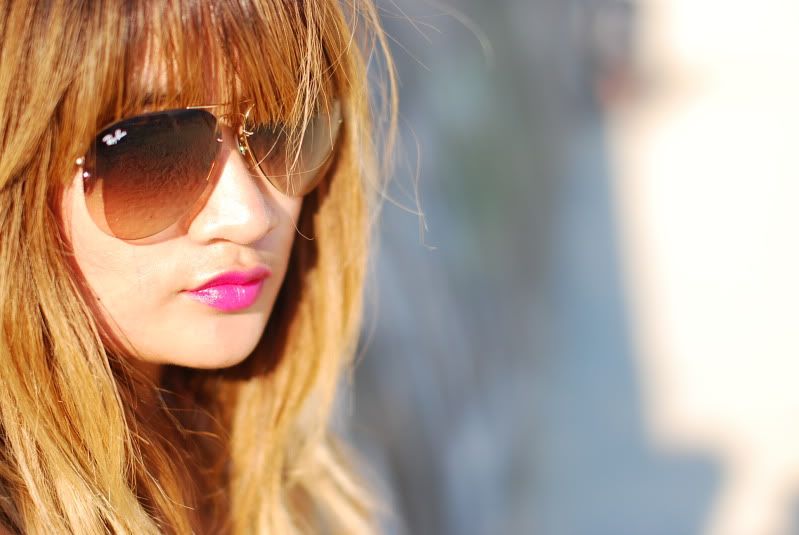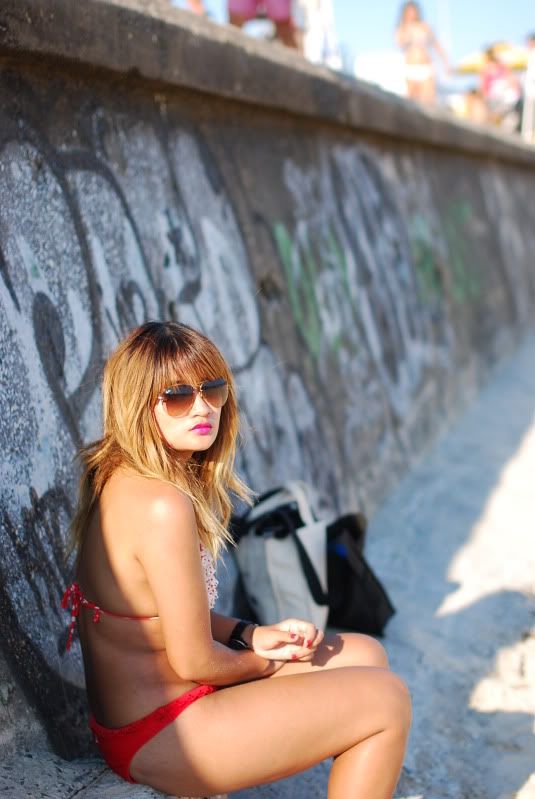 Ray-ban Aviators thanks to
OPSM
,
2chillies
swimming costume, MAC 'Girl about town' lipstick,
Le Tan
Coconut Lotion and Spray
I totally am loving Summer. I spent the weekend in the city because I booked a hotel with my boyfriend for 2 nights to celebrate our 2 year anniversary. Because I live an hour drive from the city by car (during peak hour of course!) We decided to live a little and splurge on a hotel.
We did many things, we mainly ate, but we also spent the day at the beach, did lots of bar hopping and drinking, shopped, watched the Superbowl at the casino (I had to nurse my boyfriend's wounds because the Patriots lost..), sight-seeing and reading our books. Happy 2 years Hughie <3
Being back at Bondi Beach, I of course protected my skin with Le Tan's Coconut Lotion (hmmm smells nice) and I wore my favorite sunglasses I got from OPSM - some beautiful Ray-ban Aviators with interchangeable lenses. OPSM is continuing their Sunshine Tour, bought back by popular demand. They will tour Australia in their ice cream van to meet sunglasses lovers and to find the next face of OPSM! OPSM takes your photos and posts them on their facebook page, and we can vote for them!

I hope you can visit the OPSM page and start voting!
Tweet