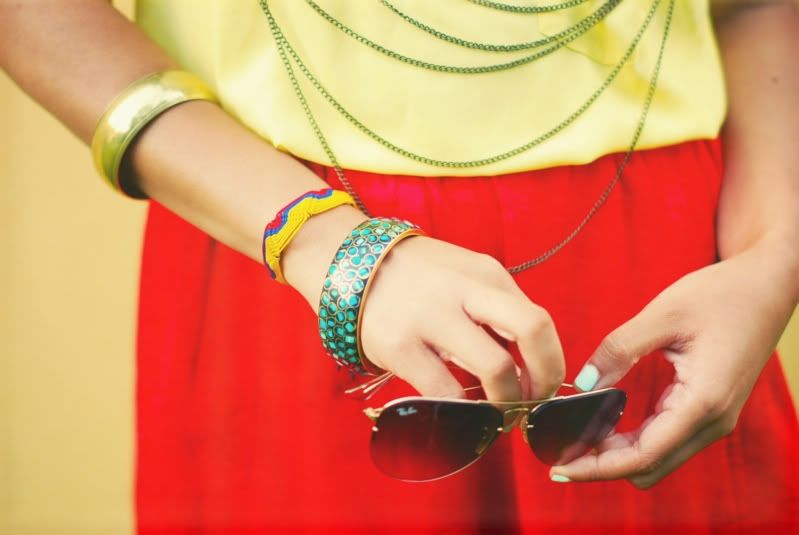 I really intended to take more outfit posts while on my annual road trip, but as all road trips usually turn out for me, I was WAY too busy having fun - drinking, swimming, beaching, cooking, eating, socializing, tanning, fishing and kayaking.
Thankfully I took this outfit post on the first day, before the shenanigans happened. I'm in my bathers (already) and my bright colours from Beginning Boutique and Forever 21. My favourite item is my
Staple Body Chain,
it's one of those items you can wear with different tops to make your outfit pop.
Speaking of outfit pop I also found the new collection designed by Betsy Johnson for
Steve Madden
. These shoes are full of neon colour, bright blues, pinks and yellows.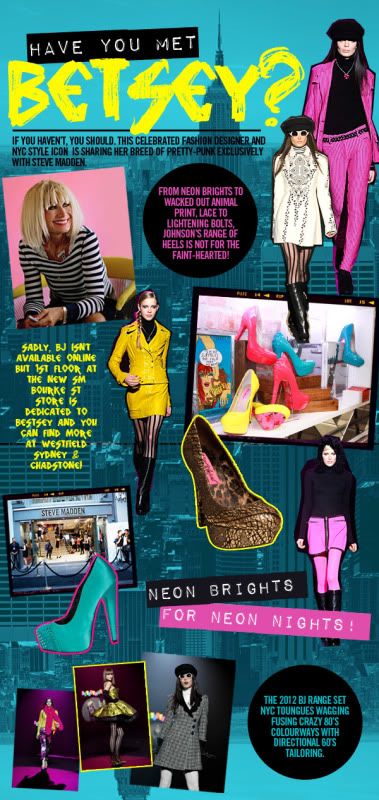 xx Natalie