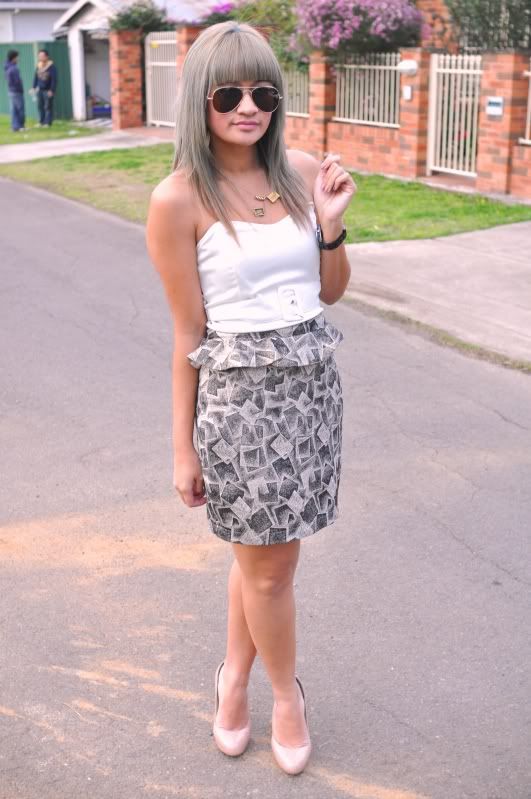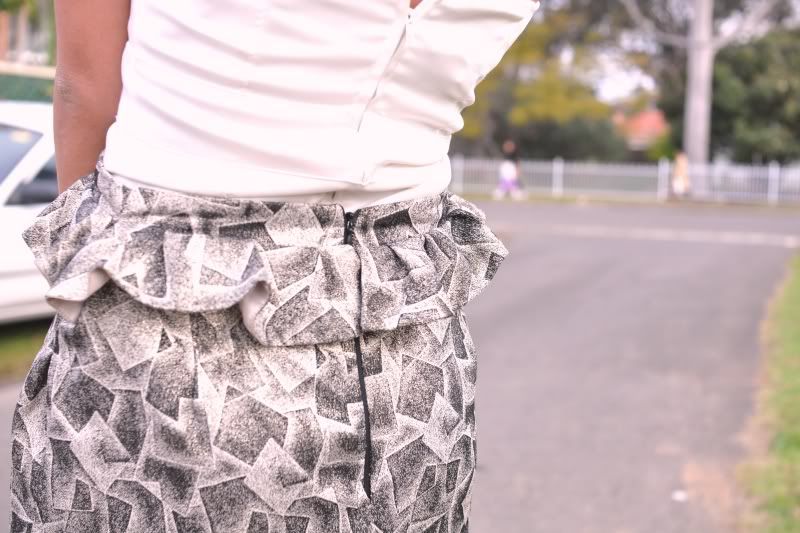 DIY pencil skirt
Hi all! Thank you again for all you comments. So sweet. And I suddenly hit over 80 comments on my last post. I'm so stoked, love you all!
Today I wear my favourite DIY skirt. I bought the fabric locally because I fell in love with it completely. It had a metallic shine with a rough finish but its certainly unique. And for the skirt block, I followed an old skirt block from my old Fashion Design course, then added a pretty ruffle at the waist. Do you guys like it?
Oh and good news, my best friend just got engaged! I'm so happy for her!
I am also Maid of honour. I'm absolutely looking forward to getting her trashed for her hens night, helping her pick out her wedding dress, and help her stick to her "wedding" diet. The joys of being a Maid of Honour. I also will carry around around some chocolate just in case she gets stressed, haha.
Tonight, I had a nice dinner with girls in the city to celebrate her engagement. I dressed simply but of course I add my own style to it. Did you also notice I did my hair? I am not very happy with it, but I will fix it with my colour shampoo. My pick: De lorenzo 'Rosewood' color shampoo. Makes my blonde hair beige over a few days.
Have a nice week everyone~ !
xx Natalie

P.S Thanks to Patrick for taking my dear photos!

Tweet