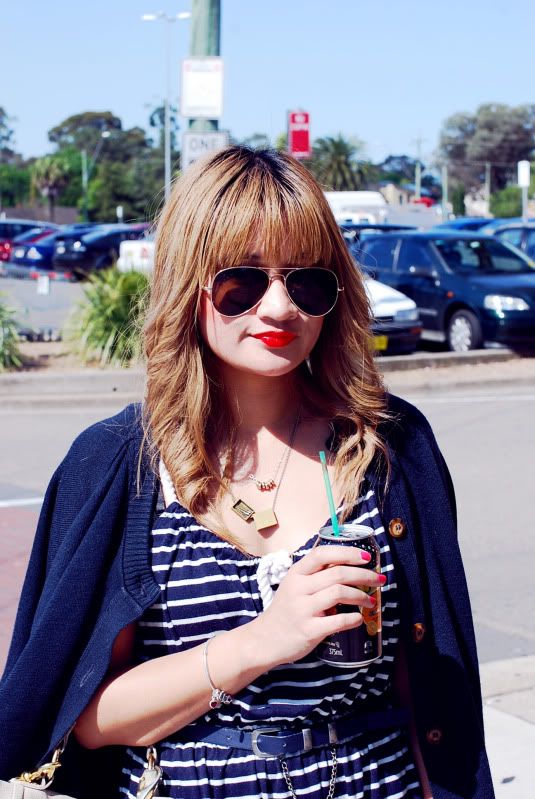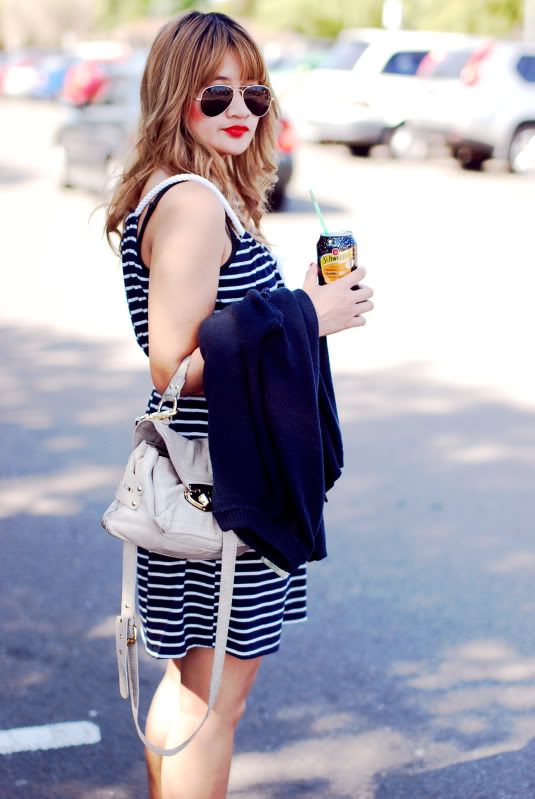 Vintage Cardigan (similar here)
Target Sandals (similar here)
Helloooooo all! I'm so excited, this is my 100th post. I never thought I would've made it to this point, and also to have kept continuing with my blogging adventures.
I started this blog in April 2011 as a way to express my creative outlet, the kind I wasn't allowed to express whilst I was working 2 years in a fashion buying company. After my first post, I immediately was accepted into the kind blogging world and have made so many new friends and found such great inspiration.
Thank you all! You guys are the sweetest, most supportive and most encouraging people.
Today I'm wearing a striped dress (my favourite kind) with a vintage cardigan and wearing my favourite lipstick colour. I am also eating one of my favourite foods - hot chips in this case (my other favourite food is Japanese Curry) on a hot Spring day. Already feels like Summer in Australia though!
Have a great weekend everyone, its already started here in Sydney!
xx Natalie
Tweet