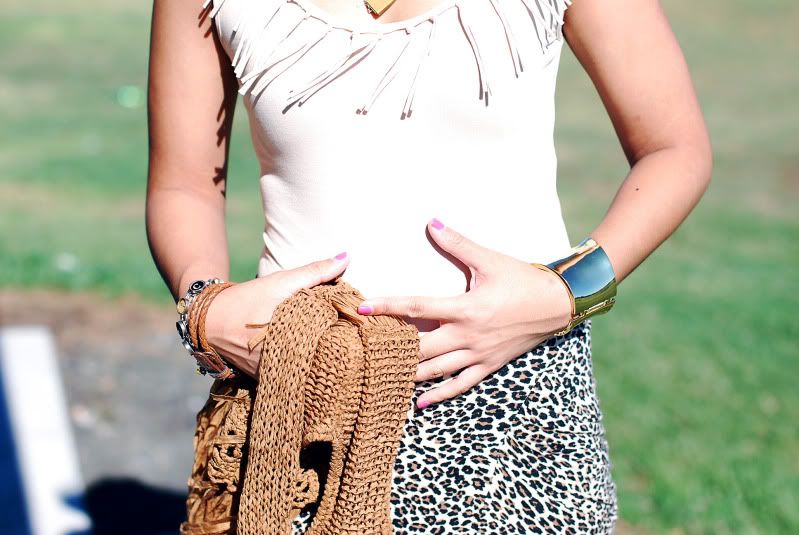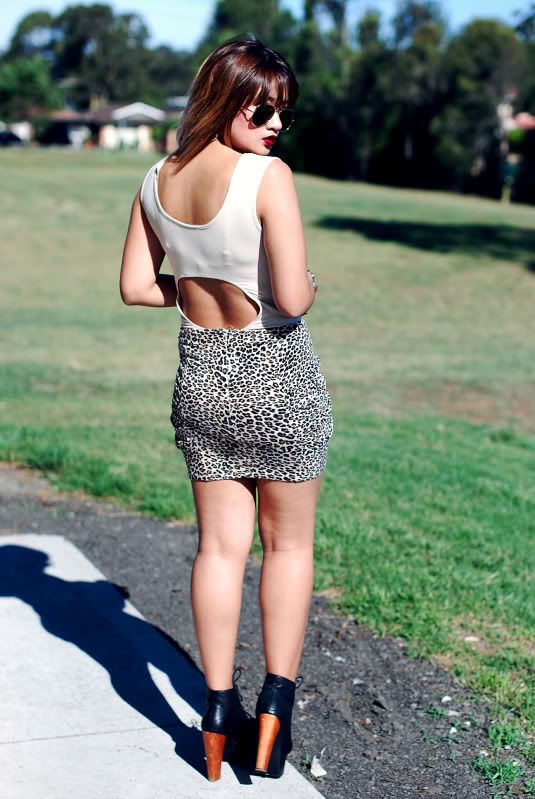 Bardot leopard skirt (similar here)
New Look fringe vest (similar here)
I've been so busy knee-deep in paperwork these days I can't find my laptop, my stolen time, my photos, my lipstick. I've recently been employed to be a dealer (part-time) so I could fund my clothing habits and blog, but the amount of paperwork and background checking is so much I reckon I can swim in it.
So I'm sorry about my lack of Twitter, Facebook, Blogspot and Instagram - part of the reason is because I've also been resting my hands because I'm now cramping in my fingers because of the chip handling training I have to do. So I'm in my first week of training, and I have had two days left in chip training before I learn games, but I swear it has been quite repetitive. Though I shouldn't complain, I'm being paid to play with chips all day and to take up an awesome challenge.
Today I'm wearing a beautiful "Picket bodysuit" from Azuki designed by the beautiful Morgan Joanel, of whom I met from here.
It's such a great design, I love the cutout in the back, it's got such great detail, and its just so darn comfortable! Morgan is certainly a talented designer.
Hopefully in a few days my fingers will work well enough to keep up my blogging this week :)
If you'd like to contact me directly and just say hi (because I haven't had time to read all my comments so far!) you can email me on lucyandtherunaways@gmail.com, or twitter me @peach_tea_ I totally want to hear from you!
Tweet